Embrace Gratitude

Jan 14, 2013 06:34PM ● Published by Emma Dittmann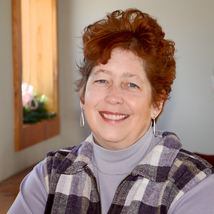 By: Peggy DaValt
Gratitude has always been a part of my life.  As a young child, required "thank you" note writing to my grandmothers took place.  We had to thank them for the Christmas money they sent and my mom used to purchase clothes for us.  It was an important ritual.  My mother was required to write thank you notes and she passed on this skill to my siblings and me.  As I grew up, thank you notes were important for acknowledging high school and college graduation gifts, birthday gifts and other presents received throughout the year.  It became a habit for me to send handwritten thank you notes to friends and family.
In 2008, I was given the gift of an amazing book by one of my dearest gal pals.  My co-worker and I became connected through a series of interesting synchronicities and coincidences that led her to give me this book.  The book by Sarah Ban Breathnach, Simple Abundance:  A Daybook of Comfort and Joy, has been the basis for my gratitude building for well over four years now.  Sarah, in her book, introduced this reader to a wonderful practice called gratitude journaling.  Each and every day Sarah engages those who partake in her own personal life's journey toward authenticity, simplicity, abundance and love, to begin gratitude journaling.
In the January 14th entry, Sarah quotes a self-help author, Melody Beattie, as follows: "Gratitude unlocks the fullness of life.  It turns what we have into enough, and more.  It turns denial into acceptance, chaos to order, confusion to clarity.  It can turn a meal into a feast, a house into a home, a stranger into a friend.  Gratitude makes sense of our past, brings peace for today, and creates a vision for tomorrow."  As Sarah comments on the entry, she informs us that every night before bed she writes down five items that she was grateful for in her day.  When you start, it may be a challenge.  Believe me, from personal experience, when you get going the ideas and the items for which you are grateful multiply, and you will be amazed at how your inner thoughts flow.
Sarah believes that gratitude has to "be the first step on the Simple Abundance path or it won't work for you.  Simplicity, order, harmony, beauty, and joy – all the other principles that can transform your life will not blossom and flourish without gratitude."  Her reason is clear to the reader ". . . you will not be the same person two months from now after consciously giving thanks each day for the abundance that exists in your life." 
My life changed when I started daily gratitude journaling.  I saw a huge shift in how I lived and loved my life.  As a divorced 50-something woman, this was a gift.  Gratitude helped me to see who I truly was and have become.  The journey has been remarkable. I invite you to share with me some of these incredible spiritual shifts that have taken place over the past four years.
Reading, as evidenced here, has also become vital to me.  I love to read, and I love to write.  I still read a novel now and then, but my book choices are more spiritual and self-help in nature.  The authors are many, and if you look around, you will find that as you increase your awareness the information will come at you with lightning speed.  This is where the practice of being grateful will help you to slow down the life you lead, so as to savor each precious moment – catching a daily sunrise over the horizon, the drop of dew that you may notice on the lush green grass on a summer morning, a simple and unique snowflake falling in winter, a child's wonder at Christmas or an aging parent's willingness to share their life's memories.  It is all an amazing part of our journey in life.
I encourage you to learn by doing.  Why not join me on this path to embracing gratitude?  Grab a piece of paper, a journal, a legal pad or a beautiful bound notebook.  As suggested, start by writing at least five things every day for which you are grateful. The choice, of course, is yours.  Today, my five are as follows: 
1.  I am very grateful for my girlfriend Sam, who shared the book Simple Abundance with me and gave it to me as a gift.  Thank you, Sam.
2.  I am grateful for my love and passion for raising and showing dogs. 
3.  I am grateful for good health. 
4.  I am grateful for being invited to my friend Linda's 50th birthday party, where I was introduced to Erik, the editor of this fine magazine.  It was there that we shared an introduction as to "What do you do?" that led me to this amazing writing assignment for LocaLeben. 
5.  I am grateful for all of you reading this column and welcome you and challenge you to embrace gratitude as a means of living a life of authenticity and abundance through the simple act of being grateful. 
Keep me posted on how many great things happen to you or shifts you see in your own life.
Deepak Chopra, a famous medical doctor and self-help author, said this:  "Gratitude opens the door to the power, the wisdom, the creativity of the universe.  You open the door through gratitude."  Sarah Ban Breathnach's famous mantra from Simple Abundance is this:  "All you have is all you need.  All you need is the awareness of how much you have and be grateful for it."
I encourage you to embrace an attitude of gratitude.  It is truly life changing.
gratitude
journaling
january february 2013