Beauty from a Bike - "The Refuge"

Jul 14, 2014 03:19PM ● Published by Dave Edwards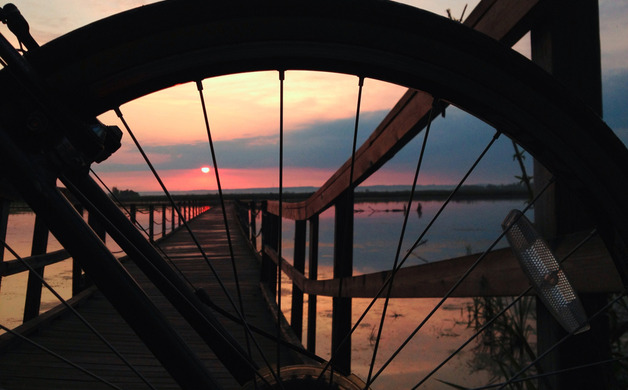 The Refuge - July 14, 2014
Cycling on the Horicon National Wildlife Refuge is a great way to exercise and enjoy nature. The auto tour off of Highway 49 is a three mile paved route. Along the route you can access the Wild Goose Trail, Old Marsh Road (open during summer months), and the boardwalk that gives you an up close and personal view of the marsh. Waterfowl that you will likely see include a variety of ducks, terns, egrets, herons, geese, sandhill cranes, and pelicans to name a few. With a little luck you may even spot a highly endangered whooping crane. Enjoy!
Today
horicon
dave edwards