Beaver Dam Scholarship Foundation

Aug 08, 2014 10:01AM ● Published by Erik Dittmann
Gallery: Beaver Dam Scholarship Foundation [4 Images] Click any image to expand.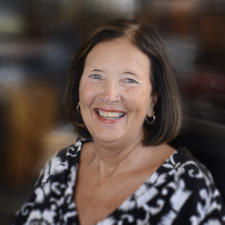 By: Brenda Meyer

Dr. James Berry came into his office one day and stated that there were many high school students who could benefit from some sort of organization that could help them financially.  He had a vision of helping local students obtain higher education.  He and other local concerned citizens met to brainstorm about how this could be accomplished.  At the time, I was employed by Dr. Berry as his medical insurance secretary.  He asked me to take the meeting minutes.  That was in July of 1991 and I have been involved with the scholarship foundation ever since that time. 
One of the people at that initial meeting knew of a foundation in Minnesota that could assist in getting this done.  There were the normal legalities to take care of, and after about six months, the Beaver Dam Scholarship Foundation (BDSF) had by-laws, a mission statement, a board of directors with duties and terms, and instructions for the scholarships. 
The next challenge was to raise funds to support the new foundation.  There was a gong show, a donkey basketball game and phonathons, just to mention a few.  A list of alumni was put together in 1998, and an annual fall Alumni Campaign began.  Also in 1998, John Ralston and Duane Foulkes began the BDSF Golf Classic, an annual golf outing now in its 16th year.  A unique and memorable fundraising event was the Green Bay Packers Tailgate Tour in 2010.  All of these activities were done with the community coming together.  Hundreds of local citizens have donated in one way or another to this organization.  All the money raised goes directly to the foundation.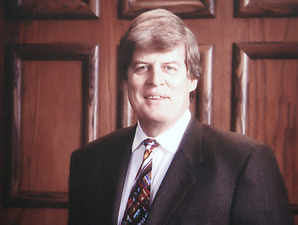 Dr. Berry envisioned that in ten years there would be $3 million in the general fund. This was not done in ten years, but now there is $3.8 million invested, and the scholarships are based on the interest earned.  The first awards banquet was held at the Hotel Rogers in June of 1992.  Six local students received a total of $15,000.00.  In May of this year, 27 students received scholarships totaling $184,000.00.   
Dr. Berry's vision of an organization that would financially benefit local students is a reality.  The Beaver Dam Scholarship Foundation has become everything that I think Dr. Berry envisioned and his legacy lives on.
When asked to share their thoughts about the significance of the Beaver Dam Scholarship Foundation, recent scholarship recipients replied: "The Beaver Dam Scholarship Foundation helped alleviate some of the costs of going to college.  I wanted to go to college, but without graduating with massive student loans.  The Beaver Dam Scholarship Foundation helped make this possible." Shala Brehm
"With the Beaver Dam Scholarship Foundation's generosity, I found that it was possible both to attend a top-rated college and to graduate with reasonable debt: a combination of options I had previously believed to be mutually exclusive."  Chris Booker
Observations from some of the founding members:       
Eric Becker:  The foundation was created at a time when there were limited local scholarships available to community students.  I was on the school board at the time and was aware of the high school scholarship fund, but it made awards without regard for need, only on merit.  We felt that a scholarship fund with awards based on need and merit was needed. In addition, we felt partnering with the umbrella organization with a national reputation would keep expenses low and lend credibility/staying power to our effort.
Ed Benter:  It was a grass roots effort with pledges and commitments to make this a success.  Some of the students have finished college and have come back to work in the community.
Jim Conley:  I feel that the community needs to attend to its children.  I think it is extremely important.  That was a priority and everybody else felt the same way.
Dr. Richard Fitzpatrick also saw a need.  He and Dr. Berry called on many citizens of the community for financial assistance to help get this started.
Joe Militello feels that the foundation is making a difference in young people's lives. 
Ken Quincey states that the scholarship foundation and all the young people it has already helped and those it will help in the future are a true legacy to Dr. Jim Berry who was a true visionary for the youth in our community.
John Ralston liked the idea that smart students that had to work or do other things rather than be involved in high school activities, would have a chance at these scholarships.  People of this community related to that. 
Martin Richardson:  As a teacher, principal and superintendent of the Beaver Dam Unified School District, I was very aware of the need for financial assistance for students that had academic ability and the desire to advance their education but lacked the funds.  A group of local citizens expressed concern over the rising cost of education and the Beaver Dam Scholarship Foundation was organized. I was, and still am, proud to be a part of this very special group.  Financial assistance in the form of scholarships was the goal that group focused on.  Students based on need and merit would be granted funds to help them pursue their chosen studies.  The group realized the enormous potential of not only helping these young recipients achieve their goals, but to the entire community in the future. For 23 years the people of this community have shown how much education means to them.  My heartfelt thanks goes to all who have donated in the past and to those who will donate in the future.
FOUNDING MEMBERS
James Berry, MD (photo)
Eric L. Becker                                                
Edwin Benter                                      
James E. Conley Jr.                
Francis W. "Bill" Connors                  
William G. Ellis                                   
Richard Fitzpatrick                             
V. Kim Hussli                          
Edward M. Jacobs                              
John R. Landdeck                   
Joseph M. Militello, MD                      
John Murray                           
Kenneth Quincey                                 
John C. Ralston
Martin G. Richardson                         
Peter J. Seippel
The 16th annual BDSF Golf Classic fundraiser is September 8th
at Old Hickory Golf Club.  For more information contact
Brenda Meyer at bandbmeyer@charter.net. 
In Print
,
Local History
education
students
scholarship
beaver dam unified school district