Must-skis Compete at Nationals

Aug 08, 2014 11:33AM ● Published by Gene Kirschbaum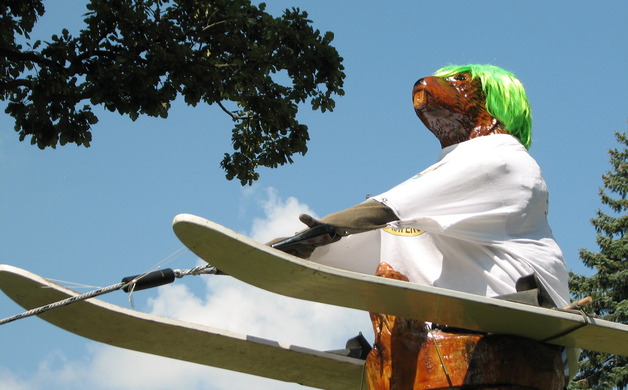 Mitzi Must-ski
Here's Mitzi Must-ski, taking a practice lap for the Nationals Competition which happened August 10th at Traxler Park, Janesville, WI.  The Must-skis show, called the Curse of the Carabiner, was a tremendous combination of skiing precision and teamwork combined with a wonderful and humorous storyline.  They did us proud and brought home the sixth place trophy!

Additional Exciting News:  Lindsey and Gary Geer took 2nd Place in the Strap Doubles Competition. Second in the NATION . . . imagine that!

Plus:  Randy North took 3rd Place in announcing -- working the crowd and announcing the events as Captain Whitebeard.
Today
beaver
beav
mustskis