Beauty from a Bike - Waupun Bike Friendly

Jun 18, 2015 05:34PM, Published by Dave Edwards, Categories:
---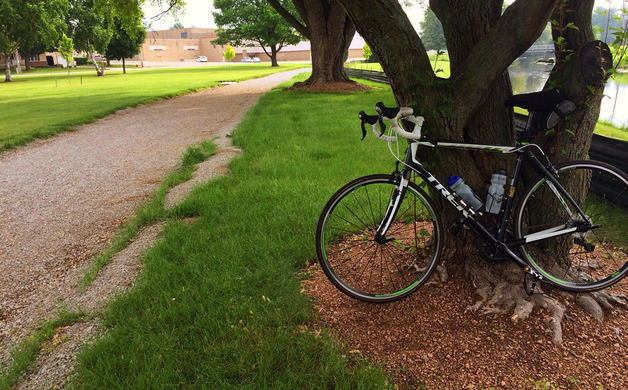 ---
On a ride to Waupun this morning, I decided to check on the status of the city's walk/bike path. It was just a couple minutes into my conversation with Dick Flynn, Director of Public Works, that I realized how high the enthusiasm is for this project. Dick eagerly provided me with an overview of what has been accomplished to date and the trail section he hopes to have paved soon (see image). Dick also sees the benefit of a trail that would extend beyond the city limits and connect to the Wild Goose Trail and subsequently to cycling opportunities at the Horicon National Wildlife Refuge. Waupun's authority ends at the city limits. Given that, the enthusiasm, vision, and dialog with groups such as the Rock River Trail Initiative could very well make extending this path a possibility. For their passion for the walk/bike path the City of Waupun is definitely a "Bike Friendly Community". Kudos to Dick and all who have participated in the development of this trail.    
---
---
---