Rockman Challenge - Watertown

Aug 28, 2015 02:20PM ● Published by Jim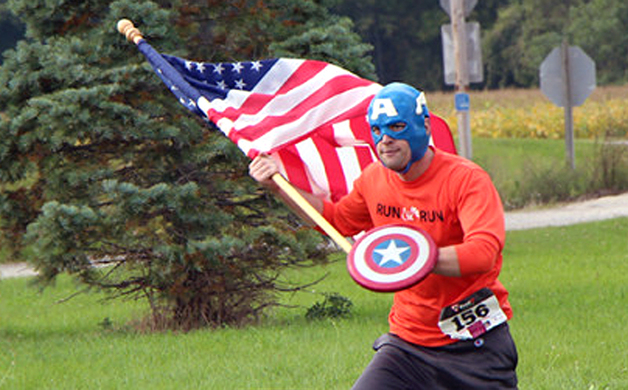 Gallery: Rockman Challenge [3 Images] Click any image to expand.
Watertown, WI~ Saturday, September 19, 2015 marks the 5th year of the Rockman Challenge in Watertown, WI. Organized by the Challenge Association, the Rockman Challenge is 100% volunteer run. Profits are limited because the organizers believe in giving back to the racers. Proceeds are given to local charities. Bethesda is the primary recipient. Bethesa provides support for people with intellectual and developmental disabilities.
The Rockman Challenge is a spring triathlon with a twist! First participants paddle 4 miles on the Rock River. Then they run 3-4 miles through the woods for the triathlon. A military obstacle course is with drill sergeants are at the end along with a 50 yard bag hop which provides the twist. Racers can compete in the race solo, as a tandem, a 2-4 person team or as a family. Ages 12+ welcome.
Just do the obstacle! "Run the Rock" is a .25 mile course with 11 obstacles and a bag hop to finish. The Walk and Roll is at 10:30 a.m. It is one mile fun walk for all ages and abilities on paved paths through the woods.
Another event is the 3 mile Rugged Rockman. It is a fun event and it is a seriously fun alternative to the popular tough-guy mud runs. It is about pushing yourself, gaining confidence, working together and celebrating the completion of a fantastic adventure. You aren't timed or awarded trophies for the fastest, strongest challenger. It is about how much fun you have not how much punishment can be inflicted on the participants. That means no electric shock punishment and no smoking you off the course! 
Stand out from the crowd with costumes, themes or uniforms. Pirates, Turtles, Romans, Hillbillies and Super Heroes are all welcome. Some of the obstacles include 100 foot water slide, tragic tires, burpees, sled block, a mud crawl and more. Come out and visit the beautiful city of Watertown and create some memories with your friends and family. Friday and 
These events are run and organized by dedicated volunteers, no paid employees. We use the money to cover the cost of a first class event. This includes your meal, shirt, medal, obstacles, etc. Proceeds are donated to Bethesda and other local charities. There is no charge for spectators.
Friday check-in is from 4:00-8:00 p.m. at Bethesda. Saturday check-in is from 6:00-8:00 p.m. and shuttles start at 8:00 a.m. The first boat begins at 9:15 a.m. On site lodging and camping for the Rockman Challenge is available through a separate website. For information go to www.watertownchallenge.org
Watertown
Rockman Challenge
Triathlon
Discover Dodge