Bright Futures of Wisconsin Opens in Beaver Dam

Nov 09, 2015 12:18PM ● Published by Jim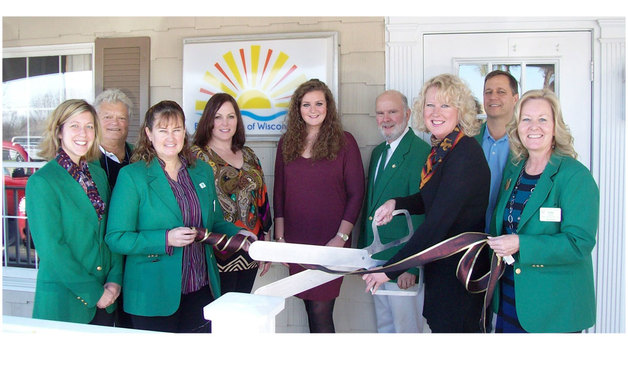 Pictured for the photo were Ambassadors Emily McFarlane, Remedy Intelligent Staffing, Jeff Kitchen, Century 21 Affiliated, Jenny Pufahl, YMCA of Dodge County, Bright Futures owners Nicole Krezinski and Hannah Heuer, Ambassador Art Rettschlag, Countryside GM Auto Group, Bright Futures owner Kristin Hanson and Ambassadors Ron Lindgren, Visiting Angels Living Assistance Services and Lisa Karst, National Exchange Bank & Trust.
By: BD Chamber of Commerce - Beaver Dam, WI
The Beaver Dam Chamber Ambassadors recently celebrated the opening of a new service for youth and young adults with disabilities in Beaver Dam: 
Bright Futures of Wisconsin - Owners Kristin Hanson, Hannah Heuer and Nicole Krezinski of Bright Futures are employment and transition services professionals who help youth and young adults with disabilities transition into productive lives as adults in the community.  All three gained their experience at Green Valley Enterprises.
For additional information contact: Kristin Hanson, 219-9984. Office is located at 116 Monroe Street, Beaver Dam, WI 53916.
new business
BD Chamber of Commerce
Bright Futures of Wisconsin