Wheelhouse Band - Valentine's Weekend

Feb 03, 2016 05:18PM ● Published by Jim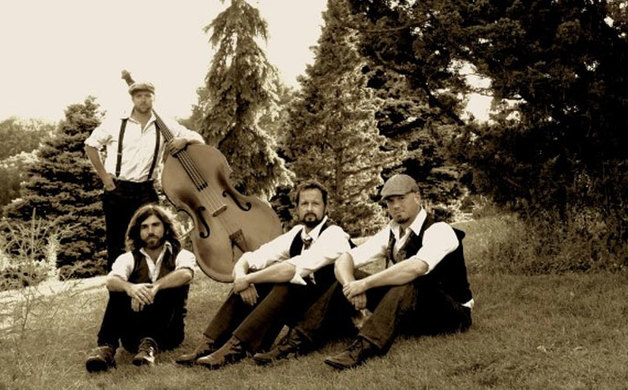 Wheelhouse Band
By:  Beaver Dam Area Community Theater - Beaver Dam, WI
Live in Concert at Beaver Dam Area Community Theatre
WHEELHOUSE

SATURDAY, FEBRUARY 13 AT 7:30 PM
SUNDAY, FEBRUARY 14 AT 2:00 PM 
Tickets starting at $10.00. Purchase on-line or at Rechek's Food Pride.
Tickets are now on sale for Beaver Dam Area Community Theatre's special Valentine's weekend when the Wheelhouse Band will perform music from its album, "Meanwhile, Back at the Ranch," recorded live on the BDACT stage in 2014. Kenny Leiser, the vocalist, violinist, and guitarist who grew up in Beaver Dam, instigated the "recording in my home town" idea; so he is particularly happy that Wheelhouse will now give a public performance of that music on the local stage for BDACT audiences. 
The full-time working band that performs over 220 shows a year and garners attention from national labels features four Wisconsin musicians, including Frank Busch (vocals, guitar, harmonica), Nic Adamany (vocals, guitar), Mark Noxon (vocals, bass guitar), and Kenny. Like Kenny, the son of retired Beaver Dam music teachers Mark and Laurie Leiser, several of the band members have parents who are music educators or families that have always been fully engaged in music.
Rick Tvedt, publisher of Regional Wisconsin's Music Newspaper, hailed the unique music coming from Wheelhouse as a "fast-paced brand of bluegrass music; old-timey stuff you'd expect at a hootenanny but laced with stellar soloing, usually at breakneck speed, and perfectly blended multiple vocal harmonies… The performances are remarkably tight with a natural delivery.
The band's attitude and commitment to their very distinctive music has produced a large base of loyal fans who are regulars at their concerts, wherever they are. Wheelhouse tours take them to many of the big summer shows in Wisconsin as well as all over the Midwest, West, and South, with invitations to major music festivals. Recently, they headlined the Atwood City Limits Festival in Madison.
"Featuring three and four part harmonies, fiddle and guitar leads, and driving rhythm of the upright bass, WheelHouse brings an energy and attitude unique to themselves."Also unique to themselves and as a cross-promotion idea, WheelHouse has created its own brand of whiskey through Yahara Bay Distillery and markets it throughout the area, including Beaver Dam.
Net profits from the show are for the benefit of BDACTs current building fund campaign.
Things To Do
,
Arts+Entertainment
live music
Beaver Dam Area Community Theatre