Honorary Chairs Named for "An Evening in the Orient" August 6th Event

May 24, 2016 09:00AM ● Published by Bev Beal Loeck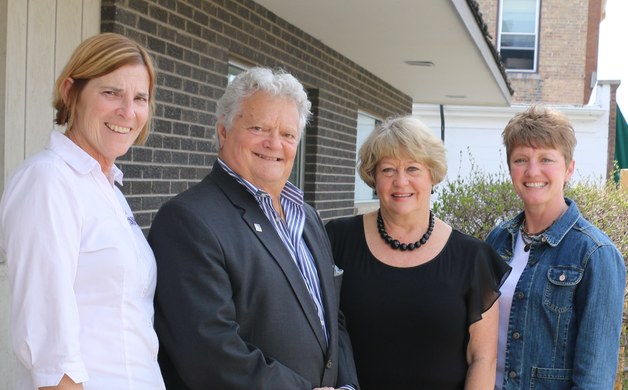 Gallery: "An Evening in the Orient" [0 Images] Click any image to expand.
Susan Osteen, Executive Director of Church Health Services (CHS) and Laura Goral, Manager, Habitat for Humanity ReStore (HFH), partners for this year's "An Evening in the Orient" are pleased to announce Jeff and Shirley Kitchen as their 2016 Honorary Chairs.  Jeff and Shirley are long time community volunteers not only for CHS but for many other service organizations in the Dodge County area.  We are grateful for their support and sponsorship for this entertaining and fun event.  Jeff Kitchen will also serve as auctioneer for our live auction.

This year's event will be held Saturday, August 6th at the Beaver Dam Veterans Center located at 300 Beichl Ave.  The doors open at 6:00 pm with ticket holders enjoying authentic Chinese, Thai and Vietnamese foods, fire dancing and drumming, DJ and music from Cale Zomer and many great live and silent auction items to bid on.  Catering will be provided by Jean Tran, owner of Ha Long Bay, Madison.  Jean owned and operated China Palace in Beaver Dam for many years. 

Event sponsorships and auction donations are currently being accepted.   We are grateful to our current sponsors; Heritage Construction, Century 21 Affliated, WDS Construction, Habitat for Humanity Board of Directors, Horicon Bank, Thrivent Choice/ Dan Yagodinski, American National Bank, Dr. Thomas Triller, Steve and Christa Slinger, InterQuest, CHS Board of Directors, Peter J. Seippel Foundation, Inc., and Xpert Printing/Marshview Vet Clinic and our many auction donors.
Tickets are $40 per person or $70 a couple.  They will be available for purchase at CHS, HFH, Rechek's Food Pride, Beaver Dam Piggly Wiggly, or online at www.churchclinic.org.
Things To Do
,
Today
,
People
,
Arts+Entertainment
,
Community
charity
entertainment
fundraiser
Family Features Food
Oriental Food
Auctions
Habitat for Humanity - ReStore
CHS
HFH