First Lutheran Salad Luncheon Proceeds Donated

Jun 21, 2016 09:00AM ● Published by Bev Beal Loeck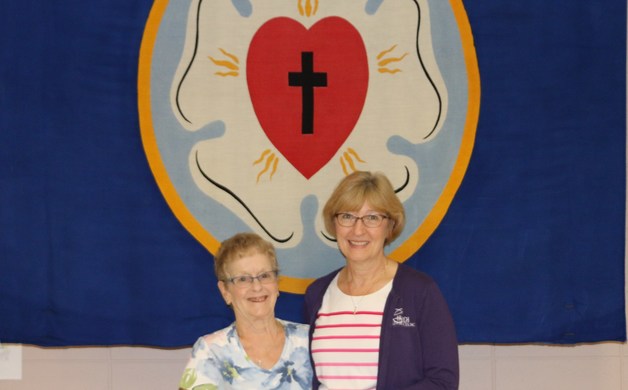 Gallery: FIrst Lutheran Salad Luncheon Donation [0 Images] Click any image to expand.
Church Health Services, (CHS) Community Relations Coordinator Bev Beal Loeck accepts a donation from First Lutheran Thrivent Salad Luncheon Chair, Bev Helsdon.  The donation was part of the proceeds raised from the 10th Annual First Lutheran Salad Luncheon in combination with matching funds from West Dodge Thrivent Financial.
CHS, a United Way agency, provides area residents of low income who are uninsured or underinsured, with primary, mental and dental health care.  CHS also works with area congregations, their Parish Nurses and Health Ministry Teams to assist them to become centers for health and healing.  Call (920) 887-1766 or email info@churchclinic.org for further information.
People
,
Community
church health services
fundraiser
Family Features Lifestyle
Health care for low income
Mental Health
FIrst Lutheran Evengelical Church
Thrivent
West Dodge Thrivent Financial
Dental Health