Church Health Services Receives Donation

Jul 26, 2016 09:18AM ● Published by Jim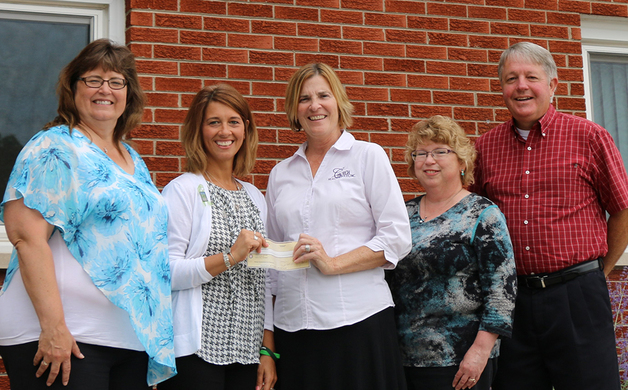 Pictured: L to R: Penny Kottke, J.B. Kenehan General Manager, Dawn Lyons-Wood, Customer Service Manager, Susan Osteen, Church Health Services Executive Director, Sue Bird, Customer Service Representative, Greg Steil, Account Executive
J. B. Kenehan, a full-service printing company in Beaver Dam, is giving back to the community through the organization's new Company Giving Program — an employee-driven initiative created to support philanthropic causes in the area. 
"We are extremely honored to be able to donate to Church Health Services and show appreciation for the services they provide to the citizens of Dodge County," said Dawn Lyons-Wood, J.B Kenehan Customer Service Manager and committee member for the program.
"As the General Manager of JB Kenehan, I am so proud to have the ability to give back to the local community," said Penny Kottke.
An additional nine local non-profits also received contributions from the printer this summer.
CHS, a United Way agency, is committed to providing efficient and uninterrupted primary, dental and mental health care services to the poor, uninsured and underinsured of the greater Dodge County area. 
An integral part of the CHS mission is to also partner with local congregations to help them become centers for health and healing. 
Contact CHS by calling (920)887-1766, email info@churchclinic.org. online visitwww.churchclinic.org or their Facebook page.
Pictured: Photo ID L to R:  Penny Kottke, J.B. Kenehan General Manager, Dawn Lyons-Wood, Customer Service Manager, Susan Osteen, Church Health Services Executive Director, Sue Bird, Customer Service Representative, Greg Steil, Account Executive
For additional information, call Church Health Services at (920) 887-1766 or visit their Facebook page or website at www.churchclinic.org.
Today
,
People
,
Community
donation
church health services