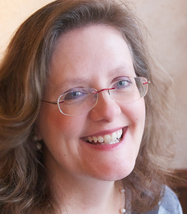 By: Karla Jensen
BDAAA – Beaver Dam, WI

Emily McKnight's hushed voice is the voice of an introvert, an observer, and an artist. To catch Emily's subtle Scottish brogue, I had to close my eyes and listen to hear it, like a siren in the distance. America hasn't entirely erased evidence of growing up in Scotland and Wales, but her travels and experiences have exposed her to people of many nationalities, which manifests in her extraordinary work. Much like her voice sets her apart, Emily's artwork does the same. At seventeen years of age, she's articulate and an accomplished pencil artist.

When I met Emily three years ago, she was a locked safe, reluctant to open herself to others. Her mother, Meg McKnight, hadn't quite convinced her daughter that her talent was truly remarkable. Afraid to open up, she mostly kept her artwork to herself. Now, however, as a soon-to-be eleventh grader searching for a career path and college that will cultivate her love for art, Emily is confident and more mature. When we met to discuss Emily's involvement this summer at Artdrenoline Youth Art and Sport Camp, I felt like someone had cracked the code to that safe. I even caught that twinkle in her eye that translated she might be coming around to believe in her rare abilities.
"Close that book, those are old. I've drawn better," insisted Emily to her mother as we sorted through piles of souvenir sketchbooks from Emily's childhood and youth. Meg agreed that Emily has progressed in her abilities, but began as a three-year little Leonardo, foregoing stick figures for advanced facial features, silhouettes and posed bodies. Emily could dress a window with her artwork, as precise and animated as her figures appear on paper, many looking as if they'd walk right off the page if you let them. With thirteen years of drawing behind her, Emily is that skeptical lottery winner told she is rich but unable to comprehend the wealth she holds. She is hesitant to fully embrace her talent.
When Emily merges what's in her soul with the art and science – and I call it that because of how she studies and formulates with exactness – of drawing on paper, deep rich hues and hints of what can only be stated as black and white color materializes. Emily uses the entire blank canvas like a hunter uses every part of the animal so nothing goes to waste. She moves full-throttle from chaotic lines to beauty and intensity. Otherwise one-dimensional features bloom in seconds into haunting cheekbones, the noticeable cleft of a dimple, the plump curve of a lip or the striking angle of a brow. Mysteriously, the subtle shading at the turn of a pencil can make all the difference between a beautiful oriental, an exquisite African American or a stylish Anglo Saxon. I never knew until I met Emily that a pencil might know its way around the globe.
Emily decided early on that she would select pencil as her weapon of choice to depict facial features and profiles since no crayon or marker could get as detailed as she wished. Her constant companion, this friendly worldly pencil accompanied her from England, Scotland to Wales and back to Scotland, then to America and Wisconsin. Totally self-taught, her parents encouraged her talent with all sort of books on drawing. "I have always tried to reproduce the human face, and I'm not sure what compels me to draw them. I just do." While everyone else cringes at their flat stick figures, Emily brings a face to life with ease. Bright cheeks, distinctive eyebrows, thin lips, wide lips, noses longer than ski slopes, petite barely-there noses, nuances that create a real person lifts the spirit of her drawing from the page and encourages me to say, "I'd like to meet that person."
I weighed the pros and cons of how Emily and I differ in meeting people. I like to feel the grip of a tight handshake and catch the bouquet of someone's presence next to me, hear the lilt of a voice, delight in his or her sense of humor. Emily, however, prefers to get acquainted on the page silently, sensing the curvature of someone's face and personality from the end of her pencil, and of course, seeing a person through the windows of her soul as eyes reflect her acquaintances.
Although Emily has dabbled in colored pencils and paints, she still prefers the No. 2 pencil. I imagine her room at home wallpapered with her own unique work, maybe an extra large pencil sharpener holding her desk down with gigantic heaps of pencil shavings that have met so many people in Emily's past, in her future, in her present. Emily has won art awards at the Middle school level and participated more recently in BDAAA's Annual Area High School Art Exhibit. Emily has wowed family members in drawing on her I-pod touch and Wacom tablet. She has settled for the sturdier and less wieldy finger for those adventures. Simply changing the settings to affect shading and falling in love with the "blending tool" allows that safe to open a crack open wider. "I just have my own shading technique," she tells me.
I asked Emily in one of my romantic hair-brained moods that if other people, let's say me for example, were to learn how to draw people so exquisitely like she does, what would I have to do? Buy $100 dollar pencils from the art store downtown? Go undercover at a graphite factory? "You just have to observe people, walk around and notice faces, look through magazines or watch TV. They are all over. And you have to get the proportions right first; then, the entire body will come. And you don't really have to get the face perfect either," Emily corrected. "Faces aren't perfect." I suddenly felt better about not only my questionable doodle faces, but about my own mug as well.
As a creative person, I know that none of our insecurities vanish entirely, but I feel Emily is in the midst of embracing her talent, between the dark locked safe of her youth and the exposed riches she has inherited. Interviewing Emily, I realized that she is naturally inquisitive and observant, a guardian in a virtual depository of art and culture, where she will surely find the right niche to compound her talent and make it even more valuable.