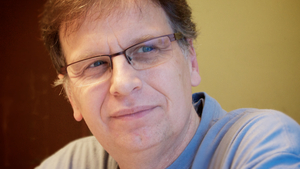 By: Dave Bowman

There are moments in life that make you stop in your tracks and reflect. Recently one of those moments came upon me when I heard that Davy Jones of The Monkees had died. Although this may not be on the iconic scale of Buddy Holly or Elvis Presley leaving this world, it still had the capacity to kick my memories into daydreaming about an era that seemed simpler and yet was complex at the same time. As the James Earl Jones character related in the classic movie "Field of Dreams," something like this makes the memories come back "so thick that you have to swat them away like flies."
My family moved to Beaver Dam in 1965 when my dad was transferred to the Green Giant canning factory on the north end of town. Entering the town was the ultimate welcome sign worthy of a spot on The Tonight Show with Jay Leno – "Beaver Dam-Home of 14,000 Busy Beavers." We knew this was going to be an interesting place indeed.
Settling in, we began to enjoy and experience the many different facets of life that make this town so special. My dad regaling us with stories of his culinary adventures at Bud's Cozy Counter, as well as more upscale dining at the Pyramid Supper Club, a large wooden Lazy Susan at each dining table replete with packaged bread sticks, pickled herring, liver pate, celery sticks and Wisconsin cheese spread. And a stroll through downtown would provide more dining choices at City Lunch and Chili John's, which is still there today.
As kids, we had different options to keep us entertained. Comic books and records could be purchased at Schultz Brothers or Drennan's Dime Store. The Wisconsin Theatre and Beaver Outdoor Theatre offered cinema choices galore. In the summer, there would be swimming in the cement bowl pool at Swan City Park or walking ALL the way out to Crystal Lake Beach if you wanted to experience "sand and surf." And if the swimming didn't do it, then you could wait patiently for Band Concert nights, when the mosquito population got theirs! While the mid 1960's were known as the beginning of the "Space Age" and the enlightening "Age of Aquarius," the war with the mosquitos was still a primal battle.
Like a knight going to do battle for the kingdom, city municipal workers would mount their "steeds" (or trucks, if you will) and drive through the streets spewing a cloud meant to decimate and dissipate the mosquito hoard. While it may have had its desired effect, kids on bicycles, on the other hand, were drawn to it like moths to a light, riding in and out of the cloud imagining we were on daring missions over Germany in World War II or just basking in the contentment of mosquito carnage.
To look back is to wax nostalgic about what now would be referred to as "the olden days." The dawn of "Beatlemania," which my grandfather would often bemoan as "all they say is yea, yea, yea," and television breakthroughs such as Laugh-In or that very special Brady Bunch episode where Davy Jones takes Marcia Brady to the prom making the cover of the next issue of Tiger Beat magazine. The world has certainly changed a lot, but it does one good to be a "Daydream Believer" once in awhile.