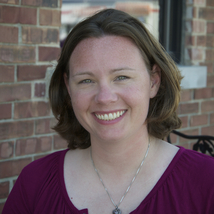 By: Michelle Roth

On one of the last days of the school year, a group of nearly 50 teenagers met to discuss the musical review they would perform in less than 2 months. It is the first meeting for the 9th annual For Our Generation (FOG) show, the summer musical review to support performing arts at our high school.

In 2004, when school funding for the performing arts were at risk of becoming extinct at BDHS, graduating senior Leah Miller and recent graduate Kim Sutter came up with an idea to give back to the programs that had given them so much. They called Brian Tuel, another recent graduate, telling him that they were going to do something really different, and they asked for his help. What evolved is FOG, a completely student-run musical review with teenagers creating songs and teaching dances, alternating performing on stage and in the orchestra pit, as well as covering all executive functions. They did it all with only 18 kids that first summer, and all the money they raised went right back to the school. Through the years, FOG has donated over $30,000 to the BDHS performing arts programs.
"We just knew from our first rehearsal that we had something special," says Brian. "As the name suggests, this show really is for our generation. In that sense, FOG never gets old… There is a natural passing of the baton year after year. In that way, it will always be for our generation."
Despite being in existence for nearly a decade, FOG has yet to be a household name in our community. FOG is a touching story about exceptional teenagers. Through the years, these teenagers have practiced dances in July under mid-afternoon sun in church parking lots. They beg and borrow for a place to call home for the summer to practice and teach songs and dances to a cast of up to 50 teenage kids.
The executive teams have learned through the years that they have to earn respect from the kids in the show, knowing that they can't demand it on a slim four- or five-year age difference. "We are amateurs. We are just kids," says Cherith Zanghi, BDHS alumna, a student at UW-Stevens Point and this year's music director. They may be just kids, but they have a passion for changing peoples' lives.
One story resonates in the hearts of many returning FOG alumni about a girl who joined one summer and told everyone in the cast circle just before the first show how she felt like she belonged for the first time. "It's a very human element," says Nick Pogorzelec, a senior at BDHS and this year's director. He has a soft voice and is unpretentious, yet it's clear that he knows what he's doing as director this summer. "FOG has gotten kind of stale, and we want to revive it," says Nick, as if putting on a completely student-run musical is not enough of a challenge. "I think people want to be blown away by young talent. I am aiming for technically perfect. Think show stopping." His hope is that when someone comes to the show, they would never suspect that students did it all.
This program is not just for the accomplished or extremely talented kids. Anyone in high school can audition for FOG, and every year the money goes to the music program at BDHS to be utilized by any student who wants to pick up an instrument or sing in the choir. Not one FOG member talks about what this does for him or her, they do it for every student in the district. Many said they do it for their music teachers at BDHS, who give so much of themselves and have influenced so many. Or for the kids who learn who they are through this program and find their voice along the way. Or for the community and those who come to see the show, as art speaks to all so differently.
One condition for the FOG show is that an adult, just someone over 18, be on site with them at all times. This requirement is filled by a handful of returning alumni. They begin as kids who love music and drama, and through the years work their way up through an entirely voluntary and not for profit program that was completely created by students. They all learn as they go. They rely on the musical training they have received from the very talented music directors in the Beaver Dam Unified School District, and then they dig in and start teaching cast members that range in age from incoming freshmen to seniors.
"It's really simple. No hoops. Just do the work. And every kid who gets involved gets something out of it. Every kid is part of the movement, making it stronger and adding to it. This is basically activism. It is something bigger than you," says Cherith.
And when they get stuck and just don't know what to do, they call past FOG members. They ask for help and find out what worked. They pass on the music program designed to painstakingly create music for the show from one music director to the next. They have been building this program for 9 years, piece by piece. The founding FOG members have remained involved in some shows through the years, and even when alumni aren't actively in the show, they serve as unofficial advisors.
The show features songs that are both well known and completely obscure. This summer there are songs that feature Latin, Spanish and Hebrew. There is diversity, a mixture of culture ranging from Broadway to children's music; there is something for everyone to enjoy.

". . . standing on stage singing with a whole cast of kids who put all this talent and time and effort into the show. Standing up for the arts in front of a full house there to support us and validate what we do. Feeling the energy as it comes together. Singing 'When You Believe,' because that's what this is all about. Believing that we can do this, pushing through when we thought we couldn't." That is indeed a compelling moment not to be missed.