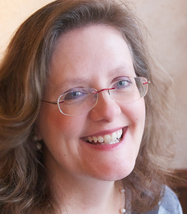 By: Karla Jensen
BDAAA – Beaver Dam, WI

I didn't know I'd be opening up a history book, or a women's lib chapter, or a Civil Air Patrol manual, or the ancient secrets of a stained glass maker, but that is exactly what I discovered when I sat with artist Lucy Enos in Beaver Dam. She is the embodiment of a modern-day Amelia Earhart, who loves to fly and trail blazed in her field when women were scarce in the business. We shared an artist's toast with our words and images to vintage glassblowing techniques, modern glass sculpture, cold Minnesota winters, scorching Arizona heat, flying lessons and a chance meeting with the owner of Mars Candy back in the day. Lucy swept me up and sent me on a passage through the past with one artful media between us: Glass.

I love encountering artists like Lucy Enos who are hip, humble and perfectionists at what they do. Lucy is as smooth as the glass she cuts, as shiny as the jewels she fashions, and is just as valuable as the work she sells across the United States. She looks like she should be famous. She is young at heart. She is successful. She has in no way lost her warmth, her beauty or her modesty, despite her sophistication and education. She is still that Midwestern Minnesota girl whose mother sent her to pursue an art degree and become a lady in New York back in the 40s.
Her numerous stories promise as much sparkle and flair as the stained glass projects upon which she has left her mark. You may have unknowingly visited a town, a church or a business where her creations bend or catch the sun and glow like a neon sign in Vegas. Lucy is bead maker, potter, silversmith and metal sculptor, and carries just as many hats on the home front – grandmother, mother, partner and great-grandma. She has taught glassmaking for over thirty-five years, and in her work, as in her personality, this artist knows how to expertly form beauty under great pressure.
After appearing on television in the Minneapolis market as a silversmith, she and her husband ventured to Arizona, where they used every dime to start a business. "That might have been stupid to move without jobs, but we were adventurous and positive. We knew we could survive." Five hundred dollars landed them a stained glass studio, where people off the streets would ask, "What kind of shop is this?" In the Midwest, stained glass appeared in many homes. In Arizona, the two quickly realized a desert of glass knowledge kept customers from realizing what their new enterprise entailed. They worked that much harder to be successful.
Lucy also taught students about glasswork and stained glass. Young girls took classes and then returned to work for her. "If you look in the Phoenix phone book, most are former students," she claims. In the interim, Lucy worked from home so she wouldn't have to pay a sitter. Clients, including the president of Mars Candy in Chicago, stepped inside her home office in Tucson to order windows. "He offered my children candy and I said, No. I didn't want my children getting more cavities!" Like Andy Rooney, who never truly retired, Enos doesn't see an end to her creativity as a glass artisan either. "Why would I want to retire when I get to do what others enjoy in retirement?" asks Lucy. She has made her hobby her passion and her life's work. Who doesn't admire that?
"Glass is just like painting. Style comes down to personal taste," says Lucy, roaming around her home with totes reserved for projects in progress and yet to be fashioned. Then, just like those ancient medieval glass masters who trained apprentices, Lucy led me through the history of glass, the process of cutting, fusing and baking glass in kilns. Its history is fascinating. "People today are educated and know that glass is an art form. It's not a technique you learn overnight. Most artists take five years to learn glassblowing and only then can they begin to create something good."
Creating something good is an understatement for the kind of works Lucy Enos manufactures. She began crafting stained glass when men dominated the market. She lost jobs because of her sex, but she did not let that stop her. She persevered and her talent got her foot in the door. She produced quality merchandisable art.
Then something even more interesting occurred. In the midst of teaching, running her retail operation and watching her family mature, she bid on five flying lessons and ground school at a charity auction and won. "I was fifty years old when I got my pilot's license. I wondered…how could I be more reckless?" With a jovial laugh and a sparkle in her eye to match many of the glass pieces in the BDAAA gift shop, Lucy spoke of the passion she had and still has for flying. "I wish I had learned when I was 18. I spent a lot of money on learning how to fly and ultimately joined the Civil Air Patrol in Arizona." She tracked missing aircraft, missing persons and monitored border control. It was as if she transferred her ability to sort out and pair and match all those glass pieces to the same job dealing with humans rather than materials.
Knowing Lucy as an artist who loves to fly compelled me to seek other artists who also took flying lessons. There are many. I believe artists consider things from all angles before, during and after they create their works. They require perspective from different angles and focus on proportions, frame of mind, and interpretation. Tactics you find in flying. Details you must have to compete in the marketplace and appeal to the customer.
Like Amelia Earhart, Enos is unafraid of trying something new, blazing a trail of glass and beauty. She subscribes to Glass Art magazine, keeping up with the evolving glass industry. She's as enthusiastic as a novice, only we know she's not. She has appeared in the most prominent of glass expos in the nation, like the Mill Avenue Show in Phoenix, and continues to teach at the Mesa Art Center, one of the nation's most prominent glassblowing facilities. "I don't like to do the same thing twice," admits Lucy. "I never hesitate to at least make an effort. I prefer everything to be an original."
This quest for originality has translated into paintings, sculptures, stained glass creations and glass, which can be painted on like cathedral windows in churches. It is evident in her custom plates, bracelets, earrings and pendants. "Glassblowing is heavy physical work. When I first started, no glass was available, so we imported it from Germany, France or England. It was very expensive. Now there are places in Seattle and Portland that make purchasing glass less expensive," says Lucy. "Now, ninety percent of glass artists are thirty years or under," she adds. "When I started, no one in the industry was under age fifty or sixty. There's been a revival."
I have seen Lucy up to her elbows in the messiness of art and loving every moment. She has assisted with Artdrenoline Camp at the Seippel Center and been the guest artist at the summer River Market. Her partner Bill Reible allows time and space for Lucy to pursue her passions. They make a cute couple, sharing two interesting lives that have intersected like two pieces of glass that were meant to be placed side-by-side, complimenting each other. They enjoy residing in Beaver Dam and Arizona. Both love to fly and I can see them doing it, even on the ground.