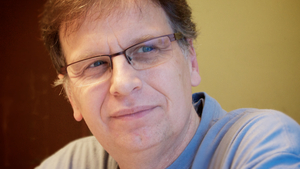 By: Dave Bowman
Every four years our nation participates in a collective process, which is the shining beacon many nations aspire to, leaving many exhilarated, some heartbroken and many muttering, "Why does it have to last so long?" Yes, the presidential campaign season is upon us again. And once again we hear the same utterances from folks, "It's never been this mean spirited before," "That sure is a dumb slogan" or "I can't believe the candidate just said that!!!" Every four years it seems that the campaign tone is the worst it has ever been in the history of the universe, and there is a desire to go back to simpler times when things were more civilized and less crazy. Really?
Since the beginning of this great country, politicians have strived to be chosen to become the "Leader of the Free World." Campaigns have come and gone, some inspirational and stirring and some not so much. While the current political climate is tense and some say divisive, our political history is peppered with accusations and debates that make our current situation pale in comparison. In the same token, there have been some lighthearted attempts to not take ourselves too seriously. Maybe more of that is needed.
During the presidential campaign of 1828, John Quincey Adams was running for re-election and stated that his opponent Andrew Jackson was too uneducated to be president, claiming that Jackson spelled Europe, "Urope" (shades of Dan Quayle's "potato-e" anyone?), as well as insulting Jackson's wife Rachel for good measure. When Abraham Lincoln faced Stephen Douglas in 1860, Lincoln called the much shorter Douglas the "Little Giant," saying he was "five feet of nothing in height and about the same in diameter." Douglas retaliated with "Lincoln is the leanest, lankiest, most ungainly mass of legs and arms and hatchet face ever sitting on a single frame." It makes the 1984 Walter Mondale debate zinger to Ronald Reagan, "Where's the beef?" kind of quaint and cute.
Slogans, gimmicks and lighthearted tomfoolery have always been a part of the political stage. These range from the down-to-earth "Vote Yourself a Farm" (Abraham Lincoln); promises "A chicken in every pot and a car in every garage" (Herbert Hoover); personal "I Like Ike" (Dwight Eisenhower), "Not Just Peanuts" (Jimmy Carter), "Ross for Boss" (Ross Perot); and inspiring "It's Morning Again in America" (Ronald Reagan). Why, no upstanding election campaign would have been complete without an "Archie Bunker for President" bumper sticker on your car, a "Pat Paulsen for President" lapel button or Richard Nixon making a guest appearance on "Rowan and Martin's Laugh-In" to show off his comedic timing by uttering the famous catch phrase in that hysterical Nixon delivery, "Sock it to me?" Ah, those simpler and more dignified times.
When all is said and done, after the final speech is given, the final balloon has fallen to the convention floor, the last bit of confetti swept up and the last television campaign ad broadcasted, we Americans will continue our longstanding and wonderful tradition of going to the polls and peacefully select our President of the United States. No matter what your political affiliation, exercise that right to vote.