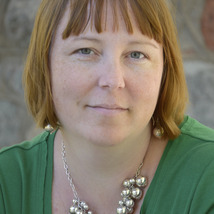 By: Jamie Kratz-Gullickson
The need was great, the resources few, and yet in 1978 a coalition of individuals concerned about violence in our community began to discuss the possibility of offering services to victims in Dodge and Jefferson County. At that time, national acknowledgement of domestic violence was in its infancy. With roots in the feminist movement of the early 70s, domestic violence shelters and crisis lines were just starting to crop up across the nation. Due to the gas embargos and fuel costs of the time, the original group soon split and the Dodge County group formally created People against a Violent Environment (PAVE) in 1981.
In the beginning, PAVE was no more than a crisis line held together by volunteers taking calls at home. The first PAVE office was in the Beaver Dam Community Hospital and housed in two renovated patient rooms. Here volunteers could meet with victims privately while also covering a more business-like crisis line. Those needing shelter were referred to local individuals that offered an extra bed in their home and were referred to as a "safe house." The safety risks must have been great for those kind souls that started the local work of PAVE, and because they believed in the mission, PAVE continued to grow.
In the early 80s, the State of Wisconsin began to offer funding to a handful of programs in Wisconsin, and by 1984, with the addition of federal dollars allocated through the state, 42 programs were up and running in Wisconsin. Our very own long-time Beaver Dam resident Marge Theis wrote for PAVE's first grant. Once funding was received, staff were able to be hired and trained both for crisis services and to provide community education. Throughout the 80s it became apparent that the safety risks and increased client needs made a formal shelter a necessity, and the Samaritan House opened its doors in 1990, with the hard work of past director Rene Firari Will (who now runs a batterer's treatment program at St. Agnes in Fond du Lac) and collaboration from Dr. Mark Molldrem, currently senior pastor at First Lutheran Church, to secure a building and appropriate funding. Over the years, PAVE's services have ebbed and flowed based on staffing and funding. In 1995, grant dollars for sexual assault victim services became available and PAVE added appropriate programming to our work. In 2011, Beaver Dam Community Hospital started a SANE (Sexual Assault Nurse Examiner) program to provide exams and evidence collection for victims. PAVE collaborates by sending an on-call advocate to support and offer options to the victim in these cases. We currently provide free and confidential services 24 hours a day, 365 days a year, including a 22 bed shelter, crisis line, case management services, legal advocacy, SANE exam support, children's services and assistance with economic needs like food, clothing and other household items.
We find that collaborating with other agencies is what works best. The YMCA provides free passes for clients, BDAAA collaborates to hold art therapy and display victim work, several police departments including the Dodge County Sheriff's department forward us police reports on domestic calls so we can offer services to victims that may not be aware of us, and we perform stop backs with the Watertown police department where our advocate goes with an officer to check on victims of repeat offenders (when they are safe).
Our staff does a lot with very little and we rely on local funding sources like United Way of Dodge County, United Way of Watertown, local businesses and individuals to support over one-third of our annual budget. Without this support, we literally could not function. We are local.
Due to the confidentiality of our work, combined with the shaming that is still so prevalent for victims, you will not often hear a story of someone that utilized our services. We see nearly 600 individuals from our community every year for crisis help and another 3000+ for prevention education. The following is shared by one strong and brave victim:
"When my parents got divorced, they left my siblings and I behind in our home. We lived in a house with no water, heat or lights for a couple years. We were ashamed that our parents left us, we were scared and I felt 'I must have done something to make them leave.' We would not let anyone know they left us, it was our secret. After all, we couldn't get them to love us, why would anyone else. We went to school and no one knew that we did not have parents taking care of us. We took care of each other.
We would escape to an old fallen down tree in the woods behind our house. The tree was hollow inside. This was our safe place; we knew no one would bother us back there. We spent a lot of time in that old tree.
Our parents were not the best parents. They were both alcoholics and often beat us, along with other things. I am sure you can imagine what kind of life that was for us. Eventually, my older sister would find a boyfriend to live with and my dad came and got the twins. I figured he had enough to deal with, with them. My sister was happy and they would be okay.
My mother would come to see me, but she was a very sick person. I have had to do a lot of things that you would not expect a child of my age to have to do. I did not hear from my dad.
Later, I lived in a lot of different homes and situations. I have had to do a lot of things I did not want to do to survive. I came to PAVE to find some answers to questions that still haunt me. I often write to help me cope with life.
Even that I had to hide. While writing was an escape for me, I was so ashamed of my life. Sometimes I would write poems to try to cover up my real life. This way if someone found them they would just think it was a poem and not my real life.
This is one of my poems and I hope this poem helps you to understand what it feels like in an abusive relationship, whether it is with your parents, your husband or your boyfriend."
Egg Shells
Walking on eggshells, too afraid to speak.
Trying hard not to breathe too deep.
Don't look up keep your head down.
And whatever you do don't slow down.
Just a little farther and I will be able to breathe
When I can stand between the pine trees as they sway in the breeze
Free from the hands of the parents that I regret.
Even if it is just for a little bit.
I can take in all the beauty I can surround myself in it.
I listen to the wind. I let it fill me with its song
Just for a little while I can't be too long
I look up towards the sky so I can feel the suns warmth
Then I would get down on my knees and kiss the good earth.
As I would whisper to the wind and thank God for all His work.
To learn more about PAVE visit our website www.peopleagainstaviolentenvironment.com
There you can watch a video of our history, make a donation, view our wish list, get to know our staff and Board and learn more about our services and other resources for victims of abuse.