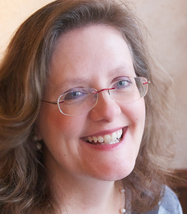 By: Karla R. Jensen
When artist Michael Lemke walked me through his home, which also doubles as his business and art studio in Juneau, I instantly thought of one of those mythological creatures in books and movies where unlikely regular guys (sometimes skinny and imperfect) transform into superheroes. Granted, they take forever to realize their special talents and true potential, but we grow to adore them and yearn for their success. Their humanity, humility and commitment (finally!) to use their powers for good, creates warmth in our hearts.
Michael Lemke exudes this divine goodness and warmth. In his art past, he is a Renaissance man who wields his acrylic paint, fiber, metals, and a hairbrush and clippers like a superhero and makes everything in the art world look easy to accomplish. He is that cute kid in a sandbox who never runs out of ideas from which to create. He deals with change and progress regularly and adapts like a Charles Darwin's survival of the fittest creature, morphing from one artistic landscape to the next. He likely will not be voted off the island for lack of ingenuity. "I have liked art ever since I can remember," claimed Michael. "I always asked for arts and crafts for Christmas. In fourth grade, I won first place and still remember the project – writing my name and making a mirror image of it." Since that time, he has made a home through art and it has found a home in him.
Michael is a welcome tropical vacation – a bright spot in a dull day because of his diversity of art, talent and kindness. One can nearly feel the change in the atmosphere from ordinary to exotic at his doorstep. I almost expected to see palm trees and a beach around the next corner as we toured and talked. Taken from multiple genres, Michael's works are as deep and diverse as he is versatile. The longer I stood in his studio, his work miraculously took on the healing properties of dazzling sunshine, ocean surf, and even my favorite music. His art is like a refreshing drink to quench a thirst you did not know you had.
Lemke's talent and his art have been praised often, purchased around the nation, and exclusively chosen by reps from Carson Pirie Scott and even QVC home shopping channel. Through the avenues of attending arts and craft fairs, a buyer from Carson Pirie Scott (then a holding company of Boston Store), approached him to wholesale his work. They were featuring ten Midwest artists and Lemke was chosen. "They chose four designs from me and wanted 300 of each item. Besides working full time, I worked every minute to fulfill 1200 items. Our garage and dining room were filled to the brim with boxes to ship," recalls Michael.
After the Boston Store experience, Michael found reps throughout the U.S. to sell his work in four major gift shows, so off he went painting. "For art shows, I started with landscapes, seascapes and still lifes. It did not bother me if I made money or not. I liked to paint and needed to get rid of some work. From the traditional landscapes, I moved to larger abstracts and floral paintings," added Michael. He also dabbled in country art, which he says sold well, but was not his favorite. Most recently, he partnered with another artist and his cousin Judy Lauth and husband Alan, making unique spoon jewelry they first saw in Arkansas. Spoon necklaces, bracelets, bookmarks, key chains, rings and earrings are showcased at The Seippel Arts Center in Beaver Dam.
When he made it to the final round to sell art with QVC, he decided against it, even though the process to qualify for QVC was intense and the experience eye opening. He sent photos, then actual pieces of art, and presented to buyers with 75 other companies and artists. With too many strings attached, he declined the offer, but remembers it fondly. Like other artists who spend hours, days, and many weekends at events to sell product, he admits that over the years, there is a high amount of burnout to create enough inventory and live on the road. Like a racecar driver addicted to that adrenaline rush, there must be the same kind of payoff, because Michael regularly sells his wares across the state and region to buyers whenever he can.
Essentially, Michael Lemke's home is his gallery. There are more phases in his art repertoire than revolutions of the moon in a year. Michael reinvents himself with every aspect of art, recalling various eras of painting, photography, metalwork, furniture refurbishing, paper cutting, jewelry, quilting, etc., creating an ever-changing kaleidoscope of color and rhythm. "Some of the artwork I keep has personal meaning, and some fills walls," said Michael, pointing out his favorites. "I have given away pieces when someone really likes something. At a party we hosted, four pieces left the house."
After being diagnosed a year and a half ago with prostate cancer, Michael fell into a "confused stage." He knew he would need something creative to pursue during recovery, so before surgery he bought and stretched his own canvases and chose painting utensils. "My work was pretty abstract and done solely to let my feelings out." As a guest art enthusiast in Michael's home that day, I considered the works created during his recovery phase his finest and most striking.
I believe the further one must reach into his soul to make sense of his life and condition, the higher quality achieved in any artistic genre. There, in Michael's office and bedroom, hung a few of his favorites. These pieces were also mine. They were not trite or diluted, but abundant with faith and fear and hope, as art should be. Although they were not lit by artificial light as in a formal gallery, I felt they stood out among all others, radiant, summoning forth that warmth and authenticity I felt upon entering.
I expected Lemke to tell me all about how he owes his success to inspirational mentors or former art teachers. He did mention them, but added an unexpected mentor to his list. "In seventh grade…the art room was across from the science room. Floyd Henschel, my science teacher, knew that I was in the art room any time I could be. One day, Mr. Henschel called me in after class. I thought I was in big trouble. Low and behold, that meeting was life changing. Mr. Henschel had the insight and knowledge to see that I was a visual person. Instead of encouraging me to memorize (what we were studying), he taught me to visualize. Thanks again, Mr. Henschel." That ability to visualize transformed Michael into a better student and allowed him to pursue the kind of artistic life he hoped for.
Never missing an opportunity to visit with the public, I have had complete strangers stop in the Seippel Arts Center and suggest that Michael Lemke is the most creative person they know. Perhaps he will agree to a one-man exhibit soon, if we can pry him away from his salon. He has enjoyed work as a hair stylist for 33 years, one of those subtle catalysts of change in whom we can trust so we do not look outdated or untamed, and he has truly enjoyed being creative most of his life. This artist is just like those superheroes, silently doing great work without undue recognition. He is a deep well that is not about to run dry, and anyone who is lucky enough to get either a sip of his work or a full glass will not be disappointed.