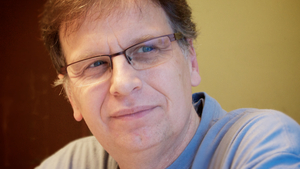 By: Dave Bowman
In the litany of greetings and salutations, "Happy Anniversary!" denotes the recognition of momentous achievements, as well as conveying the heartfelt sentiments of one to another. Anniversaries honor traditions and applaud what has been accomplished.
We celebrate anniversaries for almost every milestone, sometimes with flair and panache. Each year of marriage, for example, is symbolized by materials: 1 year is paper, 2 years – cotton, 5 years – wood, 10 years – aluminum or tin, 25 years – silver and 50 years – gold. While I am sure this has a deep and resounding meaning, it also provides a great gift idea guide to those of us who need a bit of help in that department. Now, I did not go crazy and give my wife lovely aluminum siding for the house on our tenth anniversary, although I would have picked out her favorite color – purple.
Historical anniversaries provide a certain gravitas and perspective to what we have accomplished and endured, as a people and as a nation. The year 2012 marked several historic benchmarks including the launch of the world's first communications satellite, Telstar, providing the first live transatlantic television feed and telephone calls (the ultimate call waiting!) and the Cuban Missile Crisis that brought the world to the brink of nuclear war and panic; both of these events occurred 50 years ago in 1962. In 2013 we will be remembering that 150 years ago Abraham Lincoln gave the Emancipation Proclamation and the Gettysburg Address, 100 years ago Richard Nixon was born, 50 years ago was the tragic assassination of President John F. Kennedy, the Vietnam War ended 40 years ago, CD players and discs came on the scene 30 years ago with only 16 albums on CD and 20 years ago in January 1993 Bill Clinton was inaugurated. Something else to ponder – in 2012 the Rolling Stones celebrated being together for 50 years as a band, although Keith Richards counts 2013 as the TRUE anniversary since Charlie Watts became their drummer in 1963. It must make you quake with anticipation when 2060 rolls around and Justin Bieber is featured in his "50 Years of the Bieb" tribute in Branson, Missouri. We can dream, can't we?
So with that, Happy One Year Anniversary LocalLeben! Thanks for providing a venue for insight into what makes this community so special for everyone who calls Beaver Dam, Wisconsin, their home.