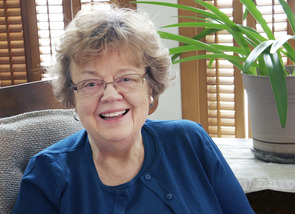 By: Annette Kamps

In August 1964, our local newspaper published a review of the first Beaver Dam Community Theatre show "Harvey." Kudos abounded for the entire cast, but particularly for its star David Proctor, a popular Beaver Dam resident and Wayland Academy English instructor. The review stated, "It was gratifying to read in the program how many area citizens and families participated in some phase of the production… Perhaps the best aspect of the whole thing was that the cast and staff seemed to enjoy doing the play as much as the audience enjoyed seeing it." That statement has remained relevant for almost 50 years.

Those charter members began a legacy that over the years has brought thousands of participants and patrons to the rewards of Community Theater. Without a theater home or even a defined rehearsal space, the founders thrived on their obstacles and soon created a three-show season. They were traveling troupers, rehearsing in any free hall they could find. When it came to show time, the energetic group ran their productions in what was then the Wisconsin movie theater (now the Rogers Theater). For technical and dress rehearsals and the show opening, they set up temporary staging at the Wisconsin on several consecutive Saturdays. Those in-theater rehearsals had to be squeezed between the Friday evening movie and the Saturday matinee. That meant all-nighters, long after moviegoers had gone home. Just before midnight, in frigid winter or humid summer, cast and crew loaded pre-constructed sets and stage platforms on a flat bed truck from Fletcher's Oil Company. Upon arriving at the movie theater, they installed stage extensions and flexible scenery, previously built and painted in a garage or a warehouse, in front of the screen. For a summer musical, the crew unbolted several audience seats to create orchestra space. Other troupe members loaded costumes, props and makeup in their own vehicles and transported them to makeshift areas behind the movie screen. To change costumes and apply makeup, the cast shared a confined backstage area or climbed the precarious stairs to a dingy closet-size room. Typically, several cast members did double duty, setting up the stage as well as performing; there was no time to rest, since the entire show – entrances, costume changes, lights, sound cues and more – had to be rehearsed in quick time so that they could take everything down and reload it on the truck before the matinee.
The handful of charter members who remain in the Beaver Dam area occasionally reminisce about how they found their rat-chewed shoes backstage, how they chased around the outside of the movie theater or struggled through a dark crawl space to make stage entries, even when wearing a hoop skirt! They remember having a mobile home and tent behind the building to accommodate, rain or shine, the large summer musical casts for ambitious shows such as "The King and I," "Sound of Music" and "Man of La Mancha." They remember, too, rehearsing in unheated spaces in below zero weather and, after the Wisconsin was no longer available, doing shows in makeshift venues – such as the Beaver Dam Mall, the Hotel Rogers, the Junior High gymnasium, and as dinner theater in local restaurants.
With its continued growth, including the addition of the Tell-A-Tale Children's Theatre, things got a little better when the group purchased the St. John's Lutheran Church on the corner of Maple and Lincoln. It was big enough to rehearse and store properties, but not big enough for audiences, so the search for performance sites went on for almost 20 years.
Finally in 1983, with the support of the community, the Baptist Church on the corner of Third and Spring Streets was purchased. With help from hundreds of volunteers, the church was converted into a useable theater with seating for 220; however, the organization continued to meet obstacles as it evolved and grew. The group started renting the high school auditorium for its summer musicals in 1991, beginning with its original Beaver Dam sesquicentennial show "Do You Remember?" That decision again meant some traveling, but larger summer casts and audiences dictated the need for a bigger stage and handicap access.
Handicap access and limited space have become larger issues for the Beaver Dam Area Community Theatre (BDACT) with audiences now enjoying an annual program of at least fifteen different productions a year that include four main season shows, STAGE II offerings, concerts, tour shows and Tell-A-Tale shows. In 2010, considering its critical needs, BDACT decided to conduct a capital campaign to ensure current as well as long-term operations. Building improvements are planned to provide handicap access with a ground floor lobby, an elevator to three levels, an expanded stage area and reconstruction of other spaces for more efficient use.
Following the theater's first musical "South Pacific" in 1965, Director David Proctor received a letter from a Fox Lake fan, Mrs. Madigan: "I can see there is an abundance of talent in your area and hope to see another Community Theatre production soon… I am sure that everyone who attended Tuesday evening and succeeding shows will evaluate them highly and fully realize that this show would not have been made possible in Beaver Dam without the persistent efforts of your Community Theatre group."
Little did those spirited 1964 founders know that when they put on their first show with no bank account and no venue, they were creating a unique, rewarding community culture that would enhance thousands of lives. That same persistency, talent, long-term commitment and inspiration steadily magnify the legacy that makes the non-profit, self-supporting BDACT what it is today – a deep-rooted source of pride for its community.

To learn more about BDACT and to see a photo collection of memories, including a 1983 video of early performers, go to www.bdact.org or go to www.facebook.com/bdact to check out the "Show Spirit Spotlight Challenge."