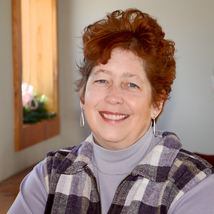 By: Peggy Gero DaValt
"Gratitude is not only the greatest of virtues, but the parent of all others."
~Cicero, 106-43, B.C.
As I embrace gratitude, I write more. Writing helps bring clarity and understanding along this journey toward an authentic life. Reading, along with writing, helps one further understand and become more aware of the English language.
Neale Donald Walsch author of Conversations with God: An Uncommon Dialogue, shares a most excellent story/journey that he began in 1992, when he set out to have a conversation with God. This book left an incredible impact on my journey in life. Neale shares that our creative power is like "a genie in a bottle. Your words are its command." God explained it to Neale like this: "Think of it this way. The word 'I' is the key that starts the engine of creation. The words 'I am' are extremely powerful. They are statements to the universe. Commands." Neale continues, "Now, whatever follows the word 'I' (which calls forth the Great I Am) tends to manifest in physical reality. Therefore 'I' + 'want success' produces you wanting success…It can produce no other thing because thoughts, words are creative…In this case, instead of thinking 'I want success,' think 'I have success.' The best so-called affirmation is a statement of gratitude and appreciation. 'Thank you, God, for bringing me success in my life.' Now, that idea, thought, spoken and acted upon, produces wonderful results—when it comes from true knowing."
This is the underlying principle for the Law of Attraction. I always say it this way, "If you think it, you bring it." This practice can be very powerful in your life.
It is truly amazing what embracing positive energy and gratitude can do for you. When you start to be present and focused, the snow becomes more beautiful and the blue sky more blue. Once you begin to appreciate and document your gratitude, these subtle nuances will resonate with you on a daily basis. When I shared the five items for which I was grateful, I started out with the words "I" + "am" grateful and followed with the specific example to which I experienced gratitude. It is my hope that you have tried this and put it into practice. Embracing gratitude is life changing.
Continue to learn and grow and to embrace and enjoy your gratitude journey each and every day of your life. Rhonda Bryne author of The Secret, The Power and The Magic, stated this about gratitude's life-changing effect: "The magic you experience will be your inspiration, because as you incorporate gratitude into your days, they will be nothing short of spectacular!"
Here's to your most spectacular, grateful life!