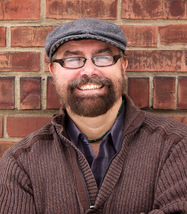 By: Lloyd Clark

When you think about a state involved in slavery or states that took an active role in the abolition of slavery, our fair state of Wisconsin does not come immediately to mind. As part of the Northwest Territory, the Ordinance of 1787 forbid the practice of slavery or involuntary servitude in any form, making it a crime to own and possess humans as slaves. However, federal law to the contrary, slavery existed in Wisconsin. Some very prominent state pioneers were slave owners, and there was a thriving business in returning escaped slaves to slave hunters, as Article VI of the Ordinance prescribed. This was not to last.

The Adams County Press of January 1, 1916, ran a short article about the fact that our first Governor Henry Dodge, namesake of our county, brought slaves with him to Wisconsin when he immigrated here. Unlike many, Governor Dodge had brought his slaves together for a meeting prior to coming to the territory and told them that any that wished to come with him would win their freedom after five years of service. The Governor, good to his word, not only freed his slaves, he also provided each with 40 acres of land and a team of oxen with which to farm.
Many of our first settlers coming from the Southern states, especially those from Missouri, brought their slaves with them, skirting the law by claiming their slaves were "indentured" servants. Further, while the law outlawed "new" slaves, there were no provisions in the Ordinance to emancipate people that already were slaves. African-Americans, and even some Native Americans, found that their condition had not dramatically improved with their change in geographic location. Unlike in the South, however, public opinion in Wisconsin was not simply influenced by plantation owners who "needed" slave labor in order to profit from tobacco and cotton. Another tide of immigrants coming from New York, New England and Germany, brought not only disdain for the "peculiar institution," but actual hatred and religious indignation of the practice.
Author Reverend John Nelson Davidson in the paper Negro Slavery in Wisconsin and the Underground Railroad related a number of letters and stories that he had collected about the practice of illegal slavery, abolition, emancipation and helping escaped slaves make their way to Canada. There are some very poignant stories prefaced by the following statement: "However, when slavery exists because the enslaved do not assert rights which the community wherein they live will help them to maintain, we may be sure that it will not last long. So that, as related to the first Negroes brought to Wisconsin, we have a story of liberation rather than one of continuance in bondage."
Reverend Davidson's paper, written as an assignment for and as a member of The Parkman Club of Milwaukee, is a treasure of firsthand experiences in early Wisconsin. According to the Wisconsin Historical Society, "In his 'Negro Slavery in Wisconsin' the Reverend John Nelson Davidson wrote with fullness of knowledge obtained in personal interviews with early settlers long since passed away." The Parkman Club was "A private group formed in Milwaukee in 1895 to provide a meeting place where men who loved history could read and discuss historical essays. It was founded by Gardner Stickney (1863-1965), Henry Legler (1861-1917), William W. Wight (1849-1931), Rev. John N. Davidson (1848-1945), and John G. Gregory (1856-1947) — who all admired the work of historian Francis Parkman (1823-1893) — following his death. The Parkman Club published 17 research papers on Wisconsin history before it disbanded in 1898."
Reverend Davidson recounts the following story that gives an interesting insight into the changing societal views of the day. "…we have an interesting account by Mr. John Lewis, also of Lancaster. 'I came to Grant County,' he writes, 'in 1842 as a permanent citizen; had been in the Territory in 1840; moved from Missouri. In reply to your first question as to holding slaves, I would say that a man by the name of Woolfolk moved from Missouri to Potosi (Snake Hollow it was called then), and brought a Negro woman with his family, who served him as a servant for many years. On his removal back to Missouri, he was going to take the woman back, and the opposition of the citizens prevented the taking her back."
Religion played an increasingly larger part in the growing abolitionist movement, with a number of prominent religious leaders taking a forceful stand against the practice, with the particular "case" of an immigrant from Missouri by the name of Firman.
Reverend Davidson relates, "Another case that, so far as I know, is sui generis in Wisconsin history is one of which I was told by Deacon Thomas Davies, of British Hollow, near Potosi. His wife, Elizabeth Lyons Davies, did me the favor to put the narrative into written form.
"The name of the ex-slave Mr. Davies told you about was Mark. His master was Mr. Firman, of Marion County, Missouri. Mr. F. had mortgaged Mark for debt, and to keep him from falling into the hands of the mortgagee, whose name we cannot now recall, Mr. F. gave Mark his free papers, and brought him to Wisconsin. When Mark had made money enough, as he supposed, to buy his wife, who was still in slavery, he went back to Missouri to buy his wife's freedom, and was seized by the mortgagee for the debt. But a lawyer named Anderson and a brother of Mr. Firman took an interest in poor Mark's case, and somehow they rescued Mark, but could not get back his money. So he did not get his wife. After that he came to Galena, Illinois, where he married and lived till his death."
A second letter from Mrs. Davies adds these interesting particulars: "Mr. Davies says that Mark Firman came to Wisconsin before the year 1850; but he does not remember just the date. What he does remember is that in the year 1843 a constable went to the farm of Mr. Firman, in Missouri, to sell at auction all his chattel-mortgaged property (Mark with the rest), and Mr. Davies was one of about three hundred men of that vicinity, each armed with a rifle, ready to fire on the first man who should bid on any of the things offered for sale. So the sale was put off."
In his memoir Reminiscences of the Busy Life of Chauncey C. Olin, author C.C. Olin, publisher of the American Freeman newspaper (now the Waukesha Freeman), recalls "the anti-slavery activities in Waukesha and Milwaukee, the founding of the Wisconsin underground railroad network, the escapes of Caroline Quarlis and Joshua Glover, and the speaking tour of anti-slavery activist Lewis Washington."
Olin was a good friend of Reverend Moses Ordway, who established Beaver Dam and who at that time lived in the Waukesha area. Reverend Ordway was the first Presbyterian minister to the area and preached to an earnest congregation about the evils of slavery. With the influx of people from the East and South, Reverend Ordway was one of the residents that "took up their line of march to newer fields in other parts of the State." Olin related his experiences as a pioneer in the western town of Prairieville, now Waukesha, and stated, "I can not close without saying that the pioneer period of my life embraced by far its happiest days. There was no aristocracy, no fine feathers, stiff necks or big feeling in those days. We all felt an interest in each other and each other's prosperity, and worked accordingly. The interests of the whole never suffered because of some petty personal jealousies.
"We were all interested in each other and worked shoulder to shoulder. Those were glorious old days, free from factions, neighborhood wrangles, scandals and efforts to outdress or override each other."
This feeling changed in 1843, when the first vestiges of slavery became apparent in the state. "At about this time the subject of human slavery began to agitate the public mind in every part of the country. I remember well our first vote cast on the subject, which was at the local election in Prairieville, in 1840. At first there were only two votes cast; one by James A. Rossman, and the other by myself, but after that time we were by no means alone. The votes came thick and fast, and we were known as the worst 'Abolition hole' in the Territory of Wisconsin. No doubt we were rightly named, for our neighborhood was filled up to the brim with the most radical class of Abolitionists, in both religion and politics, that ever came together in one community." Waukesha was not alone in its abolitionist views; in 1849, a majority of Wisconsin voters approved black suffrage, a position that was supported by the state Supreme Court that voted unanimously in favor of Gillespie when the case was presented before them (reaffirming equal suffrage regardless of skin color).
Olin further recounted the story of Caroline Quarrells, one of the most well-known patrons of the Underground Railroad in Wisconsin. "In 1844 we had a very exciting time in Wisconsin defending the poor fugitive slaves, and keeping them from being returned to their cruel masters' hands. But be it to the credit of the anti-slavery men and women of Wisconsin, there never was a fugitive slave returned to his master from the Territory or State of Wisconsin. We used to have glorious times in foiling the machinations of the slaveholders and their sympathizers. The slave, Caroline Quarrells, came into our State direct from St. Louis. She was almost white, but that was no bar for her pursuers. It only spurred them on to greater vigilance, as she was a very valuable piece of property for them to have, as far as dollars and cents was concerned. Caroline left St. Louis in the daytime and came on a steamboat to Alton, Illinois. From there she came directly to Milwaukee by stagecoach. She was so white that no one ever suspected that she was a slave girl. On her arrival in Milwaukee, she was directed to one Titball, a barber, and a colored man at that. But soon after Caroline arrived there her pursuers came also, and about the first man they met was this Titball. He was asked as to Caroline's whereabouts, as it was presumed he would know all about it. But he kept shady until the slave hunters offered him $100 to produce her, which was agreed upon. But as there is 'many a slip between the cup and the lip,' it got out among the antislavery advocates that there was a fugitive in town and that her master was there in close pursuit, so something must be done at once. Titball had a colored boy that could be trusted, and he knew that the girl was at Titball's house. The boy was approached by the anti-slavery people and asked if he knew where she was. He at once said he knew just where she was, and that Titball had told him to conceal her. He was asked if he would go with them to see the girl. He said he would. The girl was pointed out and removed to other quarters just in time, as Titball had agreed to place her in the hands of her master for $100. But the game had taken wing and flown. Titball lost his $100 and the master a slave girl worth to him $2,000. Caroline was moved to the west side of Milwaukee River and kept for a day or two, quite near the street, in a hogshead turned upside down. But it was thought best to remove her to Waukesha, where all anti-slavery people knew she would be safe. Accordingly she was put into the hands of Samuel Brown and taken to the home of Samuel Dougherty, eight miles north of Waukesha, and kept for a week. In the meantime her pursuers were not idle. They made up their minds that she had been removed from Milwaukee, so they began to scour every nook and corner in and around Waukesha, and they came to Mr. Dougherty's while she was there to inquire about her. But as Caroline was on the lookout she evaded her pursuers by hiding in a corn-field. They asked Mrs. Dougherty what she knew of the slave girl. Of course she pleaded ignorance of the whole matter. She told them they could search the house if they liked. They did so, but no Caroline was to be found. The men had been to Waukesha to spy out the land, but no results followed and they concluded to return to Milwaukee. Mr. Dougherty was a great friend of the slave, and as they got no tidings of Caroline there, they departed much cast down, no doubt, at their ill success at not being instrumental in helping to return a human being to a life of cruelty and shame, perhaps in a Southern cotton field. But Caroline was soon sent to Waukesha and put into the hands of strong, brave men who were not afraid of all the slave hunters in the country. We just liked to come in contact with them and show them up in such nefarious business as returning fugitive slaves to their taskmasters."
In the words of newly freed people, the light truly shines on the fact of slavery. In the 1850 Narrative of the Life and Adventures of Henry Bibb, a former American slave Henry Bibb described his life as a slave: "I have often worked without half enough to eat, both late and early, by day and by night…. Through all kinds of weather, hot or cold, wet or dry, and without shoes frequently until the month of December, with my bare feet on the cold frosty ground, cracked open and bleeding as I walked. Reader, believe me when I say, that no tongue nor pen ever has or can express the horrors of American Slavery…. Among other good trades I learned the art of running away to perfection. I made a regular business of it and never gave it up until I had broken the bands of slavery, and landed myself safely in Canada where I was regarded as a man and not as a thing."
The Underground Railroad was a network of abolitionists and their supporters that provided a path to freedom for slaves escaping from the South. It is a certainty that the Underground Railroad ran through Beaver Dam and Dodge County. Many people experienced their first breath of free air traveling through our area and on to safety. The Pond family of Alto hid many escaped slaves on their property before moving them on to Fond du Lac. The Octagon House in Fond du Lac was a "depot" on the railroad, with its nine secret passageways and an underground tunnel. Fugitives hid in the passages and tunnel avoiding both slave hunters and federal marshals until they could safely move on to Sheboygan, Manitowoc or Green Bay. It was often members of the Stockbridge Indian tribe, located on the northeast end of Lake Winnebago, which would assist the fugitives in getting safely to the ports. From there, fugitives placed on Canadian bound ships sailed to their freedom. The fugitive slaves were forced to go to Canada until President Lincoln's Emancipation Proclamation in 1863, declaring all African-Americans to be free, nullifying Article VI of the Northwest Ordinance and ending the tenure of slave hunters in the United States.
In Beaver Dam, there is an exceptionally poignant reminder of this turbulent time. In the open space between the movie theater and the building occupying the corner of Center and Front Streets stands a Wisconsin historical marker, denoting the place that former slave and outspoken Abolitionist Frederick Douglas spoke to a crowd of over 1000 people in 1856. According to the Wisconsin Historical Society "During the presidential campaign of 1856, Frederick Douglass made an appearance in Beaver Dam on October 20 to address a Dodge County audience. During the afternoon, Douglass spoke to a crowd of more than 1000 from a lot just to the east of the former Clark House. That evening he spoke again to an overflow crowd at the Kilbourne House.
"As much as any man or woman could, Douglass defines the American dream, having transcended slavery to become an advisor to presidents and one of the most eloquent writers of his age. Moreover, Douglass spoke on 'almost all of the major issues facing the American people during his lifetime–from the abolition of slavery to women's rights, from the Civil War to lynching, from American patriotism to black nationalism.' For his generation, he was the leading advocate for freedom, dignity, and fundamental human rights for all men and women. Historian Philip Foner has called him one of America's most distinguished citizens."
It is inspiring to realize how far our country has come in 150 years, how much we overcame and how much we fought to retain our nation. It is even more inspiring to know that Beaver Dam and our area of Wisconsin played an important role in ending a barbaric practice that is, and should be, remembered with great shame, shame that a nation founded on freedom was built on the backs of those considered property, those who could only dream of the freedom all about them.