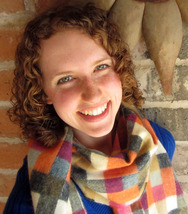 By: Amy Jennings
Many of us will dedicate significant time and energy to a job or a passion of ours that we eventually leave. Our health, economic, or family situation changes, or perhaps we simply move on. Personally, I have experienced several periods of intense dedication coupled with sudden abandonment throughout my life. After each one, when I am in the process of moving on and rebuilding, I often wonder if what I had just created was worth it. Did all that passion go into a black hole and leave me with only "fond memories" and "personal satisfaction?" Toiling in these thoughts, I did what any frustrated 25-year-old would do – I called my mom. In response to my concerns, she told me the story of her friend Anna, and it shifted my perspective of what it meant to leave a legacy.
Anna trained with my mom in triathlon several years ago and poured her soul into the sport. She commuted to Madison at least twice a week for swim coaching and squeezed in cycling and running workouts around a full-time job. Her dedication and hard work showed; she attended the world championships in 2004 and was in the running to return the following year. In 2005, however, weeks before her qualifying event, she suffered a shoulder injury during an open-water swim competition. She underwent surgery and had six weeks to recover. It was a gamble as to whether or not she would be fully healed, but she attempted the qualifier anyway. On race day, however, Anna was unable to finish.
Over the next several months, she went to physical therapy and performed modified training, but the injury continued to linger. It gradually affected other parts of her body and limited her mobility; day-to-day activities were a challenge. Anna's friends and family watched her spiral downward over the passing months – which turned into years – and it was clear that her life had changed…perhaps permanently. Her training had fallen off sharply, but she continued to see herself as a competitor. She talked about changing her workouts as she moved from "off season" to "peak season" and spoke as if little had changed. She measured her training times and physical condition with her results and stamina of the past. To the heartbreak of those closest to her, she continued to plan for a return to her former competitive self. Unfortunately, that day did not come. Anna eventually stopped traveling to Madison and lost touch with most of her peers. People assumed she finally came to terms with her reality. It was not until my mom called Anna recently to catch up that she found out what became of her.
Anna's competitive career did come to an end. Her emotional recovery from her injury was the most difficult, but she was healing. She lost many things that she was proud of, and it took her a long time to move on from the dream she had hoped to realize. Physically, she managed to heal enough to run, bike, and swim on a limited basis, and continued training for her own wellbeing. Inadvertently, her practice caught the attention of a local high school track team, who asked her to help train the distance runners. Anna accepted. Working with high school athletes did not fill the void her injury left behind, but it did renew her energy for the sport she loved, and she enjoyed sharing it with others.
The season Anna came on team, she discovered everyone was talking about a certain talented distance runner. Two years earlier, speculation started circulating among the city's coaches and students about where this athlete would attend high school. He was already climbing the ranks in competitive circles and commuted to different cities for training. Next year he would enter somewhere as a freshman. A wave of celebration swept over the team when he chose their high school. At the first practice of the following season, Anna approached him to welcome him to the team. "It's an honor to meet you," she said, stretching out her hand. "Your running is legendary." He smiled, shook hers, and said, "So is yours."
When a chapter in our life closes abruptly, we are sometimes left feeling empty, confused, or hurt. We may wonder what the point was if it ended without giving us a meaningful conclusion. The work we did, however – the household we ran, the people we healed, the fitness level we maintained – was a torch. We pass "torches" or inspiration as we do our greatest work. In Anna's case, her drive to excel in athleticism was admired by and passed on to the young athlete. It may have seemed inconclusive in the context of her life, but in actuality, it was preserved and emboldened by someone else.
In the same vein, we can recognize that torches have been passed on to us. We honor the carrier before us, by working fervently to keep it going and building on his or her foundation, thereby accomplishing great feats ourselves. When our time has finished, we should watch to see when, how, and who picked it up after us. This – the carrying on of great work – is the point of our passion. It may conclude unceremoniously, but our work is never lost. If Anna's story taught me anything else, it would be to thank those who inspired me. I may never see who picks up my work, but I can let my previous carriers know that when it was time to pass the torch, I was there at the hand-off. This is legacy.