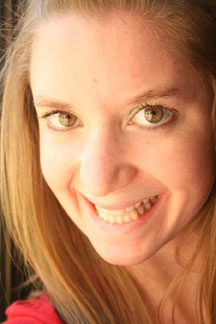 Photos and Story By: Stacy Heiling
Stacy Heiling is a senior at the University of Wisconsin – Platteville studying physical education and photography.
Ever since I can remember, I have been messing around with a camera. Last year I really took an interest in photography when I took some classes at school. To my friends and family, I am the one that takes pictures of everything we do to remember it. I bring my camera everywhere I go, because I do not want to forget anything. I want to treasure every moment I can, so I can look back at them and remember where I was, what I was doing, who I was with, just about anything.
To me, pictures are worth more than a thousand words, they are memories, they are representations of the photographer, they are a good laugh, they are beautiful, but most of all, they are you.
Bird's Eye View
I was in Milwaukee for a couple days on Spring Break taking some pictures. I wanted to get a close picture of a bird landing or leaving the water, but that did not happen. It seems what you plan on getting and what you end up getting are different, but what you get is still a treasure. I enjoy this picture very much. I think it is a calm picture. The day I took it, it was cold with snow, some puddles, and some ice in the water, but you could never tell from this picture. It looks like a beautiful day; that is probably why I like photography, it can be deceiving and trick you.
Eye Catching Star
When I was in the art museum in Milwaukee, I really wanted to go on the bridge to take a picture of that building, because it is very unique. Along with taking many pictures of the museum building, I saw this bright orange thing on the other side, and I wanted to see what it was. To me, it looks like a star sculpture, and I thought it looked pretty. The orange of the star really stood out from the other buildings, so I really wanted to get them in the picture.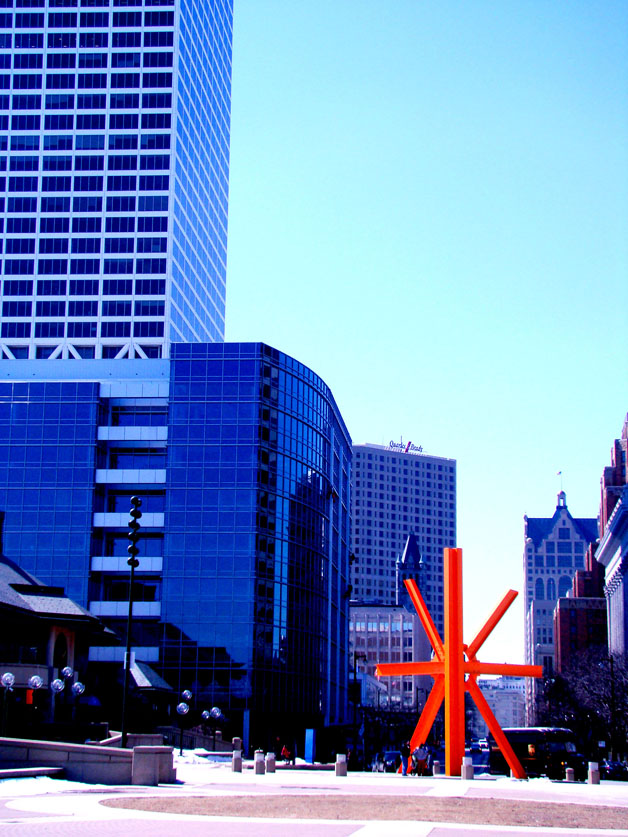 Beauty of the Beach
This picture was probably the one that started my love of photography. I was at one of my favorite places – Fort Myers Beach, Florida. We have a family joke about coconuts, and I almost stepped on this one. I backed up and looked at it and found the sight to be very beautiful, the way the water was in the grooves of the sand and the coconut just randomly there. I just had to take this picture! When I looked at the picture after I took it, I was very pleased because it captured the beauty of the beach.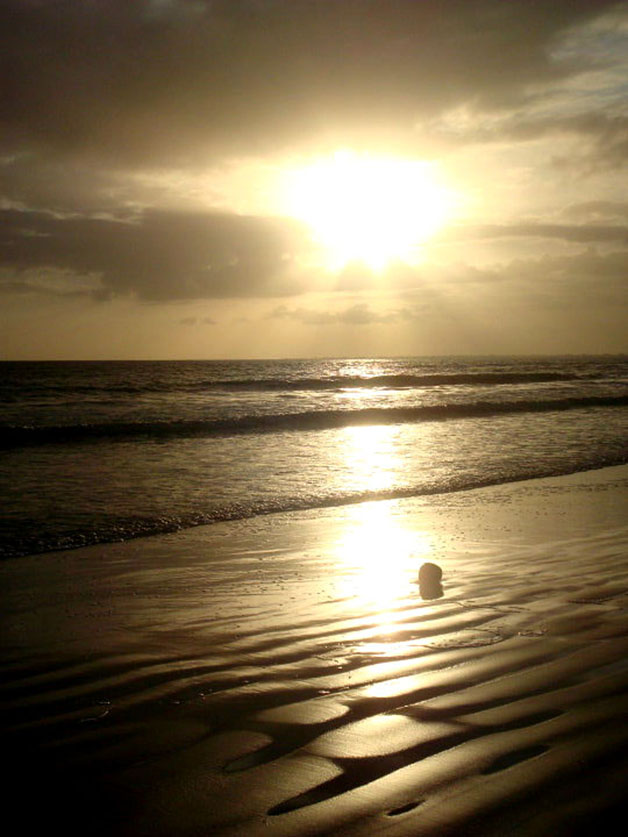 Rainy Daze
This day was kind of crummy; it rained for most of it. When it stopped raining, I went out with my camera to hopefully get some good shots for my photography class. I am attracted to bright colors, so I went right to this flower. I thought it was beautiful, especially with that drop of rain on the leaf. It took me a couple of shots to get this photo right, but I ended up with this beautiful picture. I really like that the flower is not in focus, but the raindrop and leaves are. My mom and I have this picture framed in the house because it is one of our favorites!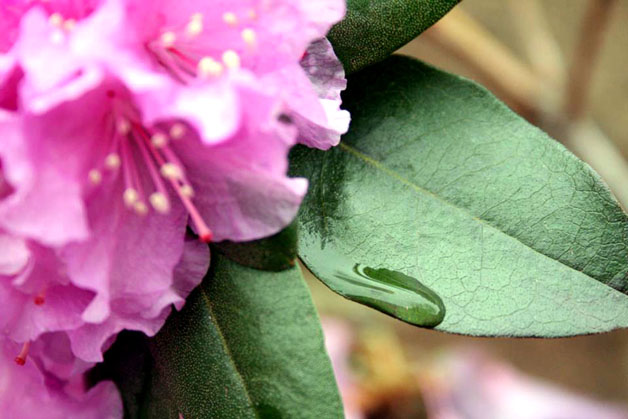 Under the Palm
I think palm trees are magnificent. There is not one the same and I love their shapes. I was just lying under this one and I noticed that there was not a cloud in the sky. The palm tree really stood out with the pretty blue sky, so I snapped a picture of it. Every time I look at this picture, I can picture myself there lying under that tree, the sun beating down on me with the sound of the ocean and birds. Makes me want to go back to Florida.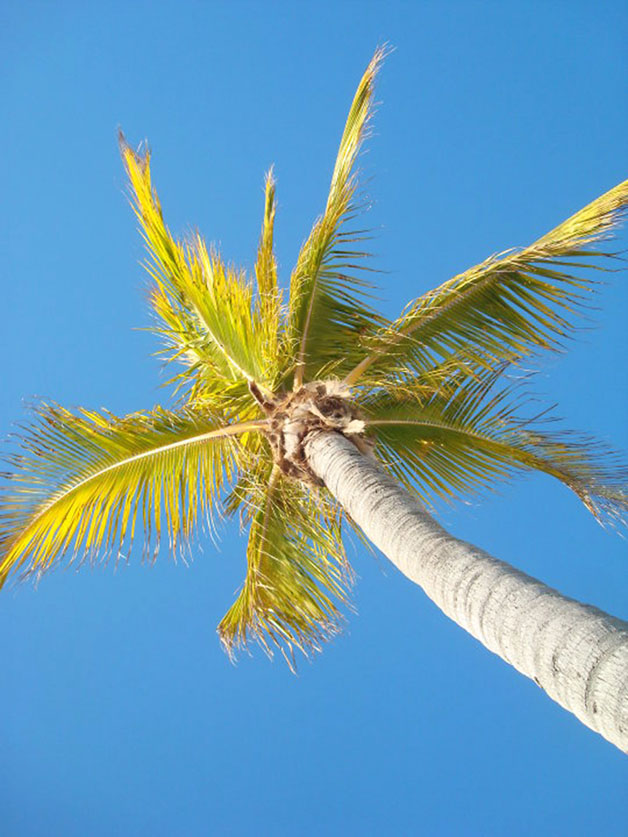 Silhouette Sunset
I love watching sunsets, especially on a beach, but a picture rarely captures exactly what I want it to. This picture is one of the rare ones that did. I love how the bird is like a silhouette. I remember it was very cloudy and my mom said we probably would not be able to see a good sunset. So instead of watching the sunset, I was watching the birds. When the sun went behind this clump of clouds, I was in amazement because it was so beautiful. You can see the rays of the sun poking from the clouds and the sky changing colors underneath them. I waited for this bird to stop moving to take the picture, which seemed to take forever.