World Orphan Fund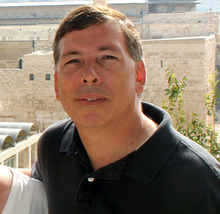 By: R.J. Johnson
I wish I could do something to help. That is what I used to say about orphans. I had read about the AIDS pandemic in Africa. I had seen the stories about Haitian orphans. I felt the calling, but I had no idea where to start until after a series of seemingly unrelated yet connected events led me to an orphanage in Honduras.

At a youth mission camp with a group of kids from Trinity United Methodist Church from Beaver Dam, I met a 20-year-old youth leader from Georgia. She sat down across from me on the fourth day and she said, "I think I'm supposed to ask you to go with me to Honduras." I said, "I think I'm supposed to say yes." Six months later I was with a mission team embarking on a four-hour pothole-dodging bus trip to Orphanage Emmanuel in Guaimaca, Honduras. We spent two weeks with the children at Orphanage Emmanuel. Most of the orphaned children we met had been abused, but to look at them you would never know. They smiled and laughed and played. I do not speak Spanish, but it did not matter to them. My name changed from Richard to Ricardo, and I knew then that this was exactly what I was supposed to be doing.
When I returned, I founded the World Orphan Fund. Our board of directors decided that we as volunteers would run the charity. (We all have full time jobs.) We have no paid staff, headquarters or administrative costs. That allows 100% of every dollar we raise to go toward shelter, clothing, medical care, education and other essential needs of orphaned children.
In the two years since, we have visited 2,800 children at 19 different orphanages. Our mission is to provide emergency and transformational funding – to solve problems that would not get fixed without our involvement. We have been able to raise over $350,000, and with God's grace we have been able to do some amazing things, and often, it is not what we anticipated.
We went to Renacer Orphanage in Cofradia, Honduras last June because we heard their school might close; however, while there they told us how the children were getting sick from the water. We suspected bacteria and offered to test it. When we got the results we were shocked to learn their water also contained arsenic at over 400% the safe level for consumption. We provided bottled water until we could find a solution, and this July, with a filtration system that we funded, the children began drinking from a safe water supply.
When a government orphanage burned down late in 2011, it left 150 kids homeless. Orphanage Emmanuel immediately offered to help. They took 75 children, including an 18-year-old boy named Giovanni. Giovanni weighed just 50 pounds, had cerebral palsy, a severe cognitive disorder and bedsores down to the bone. At best, he had two weeks to live, but the caregivers at the orphanage refused to give up. They fed him with an eyedropper, loved on him, and took round-the-clock shifts to care for him. By the seventh week, he had gained 10 pounds. When we arrived in January, the orphanage was abuzz about the miracle that had occurred, but the director of the orphanage was concerned. They were not equipped to care for a 24/7 special-needs child and could not find space anywhere else. By sheer coincidence, we had just come from a visit at a nearby orphanage called Rancho Santa Fe, and they had a special-needs house for kids like Giovanni. We asked for their help and four weeks later he had a permanent home.
That is how we learned Rancho Santa Fe was running out of space for special-needs orphans. Giovanni had taken the last space available. Without our help, if something were not done, other children like Giovanni would end up with nowhere to go. So we funded a new special-needs house and by the time you read this story it will be fully functional and able to take 16 children.
Back at Orphanage Emmanuel, they were facing a serious space problem with so many new children. To alleviate the crowding there, we were able to fund a new house for 50 boys; this was just completed in July.
I am constantly amazed how much can change with just a little money and a different perspective. Another orphanage, El Refugio, had been surviving on $1,100 a month to care for 27 children and having trouble affording enough food. We were confused when they explained they were paying $200 a month for bottled water because we could see they had a well. We learned the well had stopped working, so we found an expert and for just $2,200 the necessary repairs were made, giving the orphanage fresh water, and the $200 they were spending on bottled water every month goes toward food.
We began this amazing journey because someone decided to ask a complete stranger to join a mission trip to Honduras. It has led us to orphanages throughout Central America and soon Mexico. There are 143 million orphans in the world, most in countries without a social safety net and poorly run government orphanages. We know we cannot help all of them, but we also know that every life we do touch, however briefly, makes an immeasurable difference to that child.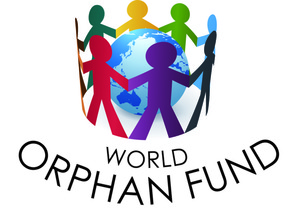 If you would like to find out more, visit our website at www.theworldorphanfund.org
World Orphan Fund Pancake Breakfast
Sunday, September 15, 2013 | 09:00AM – 01:00PM
The World Orphan Fund is hosting pancake breakfast on September 15th at Beaver Dam High School (500 Gould Street). The breakfast is from 9AM to 1PM. Tickets are $6.00 for adul… Read More