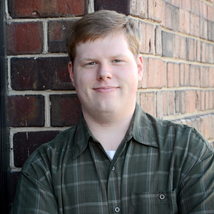 By: Spencer Hupf
Beaver Dam is a city on the move. At age 24, I have witnessed many changes to my hometown, both big and small. Most of us consider major change natural. We could not ignore the Wal-Mart Distribution Center, for example, being built and not feel the impact. Conversely, it is the little things, sudden happenings that can gnaw at us. Personally, this type of change occurred for me the summer before I started college. I watched the city build a sidewalk across from my house; I felt the sudden movement and change of the city.
Some may have felt this recently watching the reconstruction of Highway 151 around Beaver Dam. Near this important crossroads, I had a chance to meet a man who had not only eye witnessed the movement and progress of Beaver Dam over the years, but genuinely took part in its shaping. This agent of change is Robert Keller. Bob, as many know him, has been the owner of a Madison real estate firm since 1953. His family developed the Park Village Shopping Center, which includes Shopko and Piggly Wiggly. He has over eight decades of history to share, all of it fascinating.
I sat down with Bob Keller and considered the enormous and gradual transformation he has experienced over the years. I could not wait to discover what life was like when he was a kid. As we reminisced, Bob focused elsewhere, beyond the restaurant where we visited to a completely different era. He painted a picture of what Beaver Dam was years prior. Bob was born at 506 Park Avenue, which turned out to be an important street in his life. At age six, he moved to 231 DeClark Street. Like many carefree children, he played baseball in the street with his friends near where he lived. This was, he told me, back when children could run around safely in neighborhoods and play "Kick the Can" outside without worrying about anything. "Today," Bob says, "a kid can't even walk home from school. This is wrong because walking is the best exercise." He then went on to talk about how his mother worked in his father's insurance office on Front Street. "Mom would walk 6 or 7 blocks to work every day and back every night and did this until she retired. Mom never drove a car in her 97 years."
I found listening to Bob talk about his childhood, and a completely different Beaver Dam, to be quite nostalgic. We could have focused on that all day, but I soon asked about the beginning of his working life. "My first job," he revealed, "was at 9 years old selling the Saturday Evening Post and the Ladies Home Journal. The Post was five cents and my commission was about a half-cent! I always pointed out to my customers a story in the magazine that would relate to their job or life. The local magazine distributor, Jim Zimmerman, discontinued the business. I then took over as Distributor for the Curtis Publishing Company in Beaver Dam at age 12. In addition to the Post and the Journal, we had Esquire, Coronet and lots of comic books. By wagon or by bicycle, I delivered the magazines to all pharmacies in Beaver Dam – Langmacks, Thomas, Seiferts, Ford Hopkins, Schwakes and the Hotel Rogers. And in each of these stores, I also designed their window displays."
After high school, Bob joined the Navy, but served only briefly for one year before he was honorably discharged in 1946. He then ventured on to the University of Wisconsin-Madison. He enrolled in the Light Building Industry course in the School of Commerce. After graduation, Bob's first big break arrived unexpectedly during a stint as a salesman selling Quonset buildings and metal products. One day as he was waiting outside the office of a potential client, "I could hear the client shouting at someone on the phone. He was obviously in a terrible mood. When he finished the call, he came out of his office and promptly informed me he did not want my products." He said to Bob, "Can you draw house plans?" Bob said, "Yes" and quickly went home to get a plan that he had drawn while attending the university in Madison. But the man was still not interested, so Bob simply thanked him and offered him a business card. "I truly thought that was the end of it," Bob said, "but a few days later, I got a phone call from a real estate broker/developer John C. McKenna Jr. in Madison, Wisconsin. This stranger offered me a job based on the recommendations of the man who had no time for me." Bob graciously accepted the job, and three years later, he opened his own real estate firm and has been at it ever since.
Knowing how Bob got his start, I asked him about the origination and expansion of the Park Village area. One of the first businesses attracted to the area was the Piggly Wiggly grocery store. At the same time, land from the surrounding area began to be developed for future and expected business growth. Soon his father Clarence Keller heard from the State about taking some of his land to bypass Highway 151 right next door. "Originally, my father, who served as mayor of Beaver Dam from 1938-1948, planned to fight it," recalls Bob, "but I convinced my father this project would be good for the community and incoming businesses." After the state completed the highway, exciting expansion followed. "Things just took off. Piggly Wiggly continued to grow, by 5,000 square feet here, 10,000 there, until it finally reached its current size." Shopko store negotiations occurred when Bob and his father sat down with the owner of Shopko at Walker's restaurant. The Shopko owner wrote down on a napkin the size, cost and lease details necessary for the building to locate in Park Village Shopping Center. Bob read those specifications and they shook hands and that was it. The first Shopko store expanded and was later torn down and replaced with the current 92,000 square foot store.
As we finished talking about riveting Beaver Dam east side history, I stole another glance out the window at nearby Highway 151. It was busy as usual. I considered the roots of this active intersection and valuable shopping center and how its progress intersected with the man across from me. I could not help but see how his life has touched nearly every resident of Beaver Dam with his good decision-making and entrepreneurial spirit. As I shook his hand and departed, I wondered how Beaver Dam would continue to move forward in my lifetime. Who would follow in the larger than life footsteps of Robert Keller to make it happen all over again?