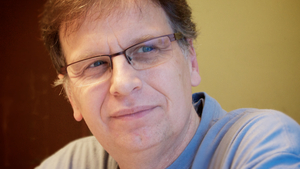 By: Dave Bowman

Throughout this wondrous world there are many cities that can be identified by the iconic look of their skyline. Skylines often give a city its distinctive identity and panache. You can often identify a city just by the silhouette of its majestic buildings.

To our south lies the city of Chicago, offering a "twofer" with the John Hancock Building and the Willis (formerly Sears) Tower. Out on our east coast, New York provides the emotional welcome of the Statue of Liberty, as well as the Empire State Building and the new World Trade Center. To the west, the Golden Gate Bridge graces the horizon of San Francisco, and to the north, Seattle has the Space Needle. Our nation's capitol Washington, D.C. holds bragging rights with the Washington Monument, the White House, the Capitol Building and the Lincoln Memorial, and Paris, France touts the Eiffel Tower.
Skylines can be "in the eye of the beholder" so to speak. Just up the road the Wisconsin Dells offers a skyline that rivals any in the nation with Mt. Olympus' wooden roller coasters and the gazillion-story water slides of Noah's Ark. And who has not had their breath taken away by the sight of the large "Toilet Bowl" water slide at the Great Wolf Lodge as you are coming up I-94. I am misty-eyed just thinking about it now!
Now if you stand on the right county road or street, and squint your eyes a bit, you could even say that our little burg, Beaver Dam, has a skyline. The historic Hotel Rogers (you know, the one where Johnny Depp shot a movie) and the Williams Free Library are still a presence, but the skyline, alas, is evolving with the times. There have been several buildings removed from the downtown area since the flood of '08, buildings which had been a part of the downtown mystique and lore, with the latest being the old Masonic Lodge building on Front Street. Now a water tower has been added and businesses are cropping up in the outlying area. So, alert the city marketing department to update the souvenir Beaver Dam snow globes, key chains, T-shirts and post cards. The "skyline" of Beaver Dam is changing!