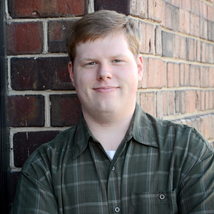 By: Rudy Roding (Spencer Hupf)

Greetings dear readers! Rudy Roding here to bring you the first of many inside looks at the mysterious people of Wisconsin. The inhabitants of Wisconsin are part of a varied and fascinating society and I hope to bring you, my readers, an exclusive inside look into the lives of these colorful and unique people!

I have only recently arrived here in Wisconsin and have decided to temporarily settle in the southern area of the state. My fear is that the northern people of Wisconsin will outright reject my presence or intrusion into their midst if I do not have at least some understanding of their customs or ways. It is my understanding that the people of the North are a very different breed from those of the South. I am very excited to observe them! I am worried what it would be like in the North though, seeing that upon my arrival in the southern area of the state, the first thing that I was forced to observe is the intense cold.
The cold here in Wisconsin is harsh and bitter. The wind hit my skin with freezing air like the crack of a whip stinging me. I find it hard to believe that anyone would willingly choose to settle in this unforgiving land, yet I see people bustling everywhere as if this is simply business as usual. Absolutely astounding! Honestly dear readers, at first I thought that every person I saw was quite heavy and some even nearly bursting. I had come to the conclusion that Wisconsin people must put on winter weight to cope with this icy weather, but as it turns out dear reader, roughly half the population I was seeing was simply draped in numerous warm layers, thus adding to their bulk. The other half really were larger and also had winter garb on as well. My theory is that the larger ones are a more primitive group seeing as they obviously still rely on fat to keep warm in the winter.
My theory that half the population is in a constant state of eating to keep up their winter weight was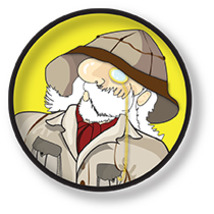 only given merit when I saw that Wisconsin people were regularly salting their streets and roads. It is a fact that salt is a common addition to many meals not only in Wisconsin, but around the world, so it must go that they add free salt to the roads so that the voracious eaters of Wisconsin will always be
able to prepare food to keep up their polar physique even on the go.
Well dear readers, I must go forth and continue my study of the mysterious Wisconsin people to bring
to you nothing but hard facts and real, undistorted observations of these strange and majestic people. This is Rudy Roding signing off. Keep reading and join me next time!