Big Brothers Big Sisters of Dodge County & Watertown Area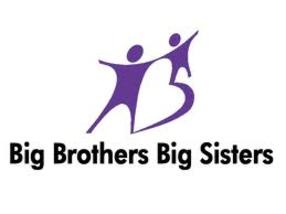 Big Brothers Big Sisters of Dodge County and Watertown Community
Celebrates National Mentoring Month
Each one of us remembers someone special – a neighbor, teacher, relative or friend – who broadened our horizons and brought a little magic into our lives. Maybe it was the person who taught you to throw straight, gave you a "high five" or just listened. It may have been someone who helped you make a good decision, instead of a bad one.
So what better way to start a new year than to return the favor by mentoring a young person? January is National Mentoring Month, as well as the month to make New Year's resolutions. This year, if you become a mentor, it may be the one resolution you will want to keep. Just a small amount of your time can make a big difference in a child's life, and be a rewarding experience.
Big Brothers Big Sisters of Dodge County and Watertown Community provides children facing adversity with professionally supported one-to-one mentoring relationships. Two mentoring options are available: the school-based Big Buddies program and the traditional community-based Big Brother, Big Sister, or Big Couple program.
With the help of a network of donors, volunteers, family members, and advocates, BBBS carefully matches youths with caring, adult role models. Research proves that children enrolled in our programs are more likely to improve in school and in their relationships with family and friends, and less likely to skip school or use illegal drugs or alcohol.
BBBS is actively recruiting mentors. Too few young people have someone to provide them with encouragement and support. Resolve in 2014 to mentor a child, and you may have a great and rewarding new year.
To learn more, please call Executive Director Betsy Bright at (920) 261-2315 or visit our website at www.bbbsdodgewatertown.org