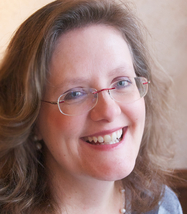 By: Karla Jensen
Few artists can say they have stood in the shoes of Michelangelo or played ball with the mega company Google, but there is a Beaver Dam area artist who has done both. Painter and muralist Gerri Buteyn, simultaneously teacher and student, is the kind of creative force smart enough to surround herself with artists whom she aspires to be like and manages daily to be the mentor by whom budding artists are inspired. She radiates her own personal style, sophistication, warmth and softness that compels us to want to move beyond the lovely packaging of herself and her art to truly understand her on a deeper level.
So much like her work, this artist is tender and thoughtful, gentle, compassionate. Her art can be a place of rest, a comfy couch, an easy chair, a Sunday morning. Conversely, this remarkable architect of art has also ventured high upon ledges where others rarely ascend and has neither left the car parked in the garage of complacency nor depended upon a parachute of routine to keep her from heights too risky for others to venture.
Most recognize Gerri Buteyn as the savvy art instructor for Middle and High School at Central Wisconsin Christian Schools in Waupun. She has inspired and shepherded hundreds of students to produce high quality work seen in the annual Beaver Dam Area Arts High School Art Exhibit for years. She has showcased her own high caliber acrylics and oils in featured art exhibits, murals, word art, and multiple painting and print series. Buteyn is currently the featured artist in the 2014 BDAAA Membership Exhibit at the Seippel Arts Center from now until the end of February. Her "slices of life" paint a window into Gerri's world.
Just after my arrival as the new Executive Director of the Beaver Dam Area Arts Association in 2009, I hosted an artist meet and greet. Gerri was one of the first dual artists and instructors that welcomed me. From that point forward, I recognized the same sophistication in her work as I had found in her lovely demeanor, beautiful inside and out. The unmistakable signature style she has worked so diligently in developing acts as an elixir, a scent compelling one to move closer. One cannot pass by without a whiff. Gerri's work entices and charms us, moving us to fill our rooms and homes with such a lovely fragrance of art.
In her paintings, we are ushered through hushed frosty mornings, poised to see the breath of heaven swirling in the mist. She tempts us by vivid fall leaves, dazzling orange as a crackling fire. We stand still beside winter sparrows and admire ruby cardinals, their songs whispering to our souls. A sense of wonder penetrates her work, dwells within the canvas like a living thing, and sparks compassion and love from within. She has found inspiration, she says, in simple living, in gardening, in strolling the Horicon Marsh or the park behind her home in Brandon, Wisconsin. Each of her works sings the humble tune of honesty, thanksgiving, and provides a magic rhythm of uncomplicated beauty that blesses from one day to the next, remaining timeless.
Gerri has executed numerous murals, some in churches, schools, hospitals, and in private residences, but Gerri's most difficult, most timeless and most profound mural work exists in the rotunda of the Renaissance Medi Spa, part of Fox Valley Plastic Surgery in Oshkosh. An interior designer friend referred Buteyn to the physician planning the spa. Dr. Jennsen "had a vision," Gerri shared, and had intended to hire a painter from Italy to recreate "The Creation of Adam" mural, but instead hired Buteyn due to the caliber of her preliminary sketches. "The Creation of Adam" mural is a reproduction of a fresco painting by Michelangelo, forming part of the Sistine Chapel ceiling, painted circa 1511. Presently, besides the completed rotunda mural, her initial smaller scale renderings hang in the clinic reception area, adding magnificence and grandeur to space that entices, comforts and transports one straight back to Italy.
It is a marvel to see and understand the complexity and detail that Gerri poured into that reproduction. Not every artist could have undertaken such a physically demanding project, but Gerri was able to complete the mural alongside her son Jason. "Since we knew four months in advance the project details, we had ample time to prepare everything needed, including exercising arm and neck muscles to be able to have the endurance to complete the job."
"Flyway Signs created a stencil for us to use to create the words of a 16th century quote, which was completed first. The lettering and initial ring we completed in a day and a half. We worked 10-hour days painting the image on the dome above us on a scissor lift 26 feet in the air. Working many 10-hour days, we were able to finish the entire mural in only 18 days of a 24-day window," recalls Gerri. "The artists projected the original image onto paper per the dimensions of the rotunda," Gerri shared. Then with the help of an electronic pen, transferred the image to the actual ceiling surface and then began the painting. "I purchased a cervical collar to support my neck before we started the project," she added. "And I started using it after the first four days of painting," remarking on the physical difficulty of the project.
"Looking back, I would have to say that the project was the highlight of my career," she mused. "I gained a new respect for Michelangelo as an artist in completing the project." Michelangelo painted the ceiling of the Sistine Chapel in four years. His painting reflected his knowledge of human anatomy so well since his first love was being a sculptor. As Gerri and I viewed this work together, she said, "It's been a couple of years since I've been back. Now it all seems like a dream." I agreed. The work is heavenly to behold and a "must-see" side trip in Oshkosh if you are in the area.
Gerri believes she was called to become an artist, honing talents that evidenced themselves early in her life that were developed through many hours and years of observing and capturing life with details others might miss.
"Exceptional artwork is rarely an accident, but rather the result of much brainstorming, sketching, and hours of practice," Gerri tells her students. "Good ideas come in many ways but more often than not, inspiration comes from the most plentiful source of 'wow factor' around us; nature." She refers to nature again in her bodies of specific work, including her "Evidence of Intelligent Design" series. Gerri says nature is "the inspiration which instills in me a sense of awe more and more."
This is further compounded in other works, where nature, God and her faith has moved her to paint, including her newest word art and pieces paired with scripture. There is something inspirational and exceptional about an artist that can show us their faith and express something so intimate as their belief in a higher power. Gerri has little hesitation in pointing to the source of her talent and motivation to share what she believes in so the world can find a similar experience.
As for her personal repertoire, I believe Gerri has unknowingly painted herself into her striking works. She is that tender bird perched on the branch. She is that soft petal of the Casa Blanca Lilly so expertly defined in whites and greens, flowering so beautifully. She is the bold black Labrador with the leash, guiding who follows. I found Gerri even in the brilliant blue eyes of four young creatures in a commissioned painting of siblings that Gerri completed long ago for a family friend. The children's eyes sparkle in the blessed wonderment of life and awesomeness of creation and what possibilities lie ahead. I see Gerri there, albeit invisible, and I expect you will too.
Gerri has made a career from teaching art and works to motivate her students through her love and life experience of being an artist. Getting to know Gerri, I could not help but increase the respect I had for her craft, her faith and her character. Gerri listens to the still small voice of the creator, which motivates her to be inspired by creation and life, awake on the canvas. The lessons she gives to her students on balance, form, variety, and space mirror the creative life she lives and shares with the world.