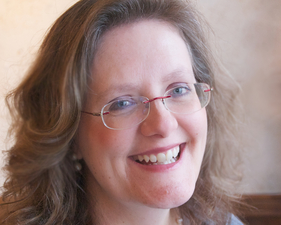 By: Karla Jensen
BDAAA – Beaver Dam, WI

Some artists are teachers. Some are students. Some are hairdressers, social workers or librarians. One of the region's most talented unconventional artists is a chef, and he is serving up more than mouthwatering cuisine. He has got a side of charisma that is positively addictive. He is a Foodie Maximus, along with his wife Livia, and his menu is nonexistent since every food endeavor is a clean slate for creativity. This chef's artistic pecs are solid and his culinary abs are a six pack from pumping all that iron in the kitchen. No wonder he has been on fire as a sought-after chef and artist for nearly two decades.
Chef Chanse is so well known most people have not bothered to learn his last name.
Customers do not bother because his reputation for great food, spot-on customer service and showmanship outranks that which might appear on a driver's license or at the bottom of an email. Chanse is the go-to guy for expos, specialty food presentations, top-notch fundraisers and, surprisingly, hugs. Whether you have known him for an hour or a minute, be forewarned. He will be treating you like lifelong friends, maybe even family, instantly, and you will not want to surrender his presence easily.
One may wonder how Chef Chanse has achieved nearly 17 years of culinary experience, what with the fresh face and mischievous grin of a teenage boy. It is a little known fact he would prefer a tall glass of chocolate milk to an adult beverage, and he would rather pull out the snowboard than the golf clubs. His youthfulness is appealing but do not be deceived by his boyish persona. He is a savvy businessman with passion, a vision and an inspiration all his own.
Chanse Schomber kicked off his culinary career at the age of 15 and found early success as an apprentice. "I was the first student enrolled at Fox Valley Technical Institute to petition the school board to allow me to accept Executive Chef status with still one year of my apprenticeship remaining," he shared. "I'm not sure if they've allowed anyone else to do that since, but the school board agreed." If they had not, he would have had to drop out of the program and give up his dreams. He was not about to do that. His passion from that challenge ignited a burning desire to blaze his own culinary trail as a food artist, and he has been stoking the fire ever since.
Chanse is a food genie, granting culinary wishes to brides, service clubs, party planners and hungry palettes. When he says he does not have a typical menu, he means it. He is always willing to find out what the customer wants before suggesting ghosts of culinary preparations past. He is looking for his Aladdin, one who will challenge and set him free to be the most creative food artist he can be. Ideas for new dishes course through his mind like a roiling pot on the stove, ready to boil over. From mind, to flame, and then to plate, he produces without the slightest hint of apprehension. "I am an improviser," admits Chanse, yet he dutifully follows the standards of culinary arts, mindful of color contrast, height, and organization on the plate.
At the corner of improvisation and craftsmanship is where Chanse the chef becomes Chanse the commissioned artist. I rank him among top visual artists because he is equally as savvy in his study of the color palette as any other aritst, knowing precisely how colors correspond and contrast. Where paint or pen would be, Chanse has replaced traditional art mediums with food as a distinct canvas of choice. He is proud to be unabashed in new flavors, uncommon food pairings and presentations, with no real effort to mask the artistic license he has allowed himself. In his kitchen, he transforms to the visual artist while taste is top dog and appearances vie closely behind. He has purposefully allowed his incomparable style to influence his art. In other words, his food is equally full of flavor and flair.
The most distinctive results of his artistic labors are his hundreds, about 500 carvings in fact, of one-of-a-kind carved watermelons, and even cheese sculptures. He leads his peers in his pursuit of finding just the right image carved into his organic canvases that represent anniversaries, weddings, birthdays, special events and themes for fundraisers, and even representations reflecting personalities. Chanse flaunts these creations like other artists stand beside their framed work, a proud daddy showing off his children. These expressions are a part of him, his ingenuity, his theatrics, and his repertoire.
"I taught myself how to carve because the chef above me enjoyed his own food sculptures and I thought I could do better," recalls Chanse. "His bunny looked like a Bullwinkle." Typically, he props his melon on a table, steadies the exacto knife and similar wood carving tools and goes to town with a headlight as luminous as a miner in a cavern. His masterpieces, including an intricate Eiffel Tower from last summer's CHS fundraiser Evening in Paris and others as elaborate, take an average of eight to nine hours to achieve. This is no easy undertaking.
As if food sculptures were not difficult enough, Chanse the artist did not turn down an opportunity to explore ice sculpturing either. "Ice is three-dimensional and cold, but not much different than watermelon," explains Chef Chanse. "I get out my knee pads, bundle up and go for it. I'm always up for a good challenge," he adds. He is as proud as any Olympic athlete in placing in food competitions, especially around Wisconsin, receiving gold and silver medals for the Wisconsin Restaurant Association. He has completed commissioned work for many prominent companies too numerous to mention.
Livia, Chanse's wife, says, "He's a hurricane in the kitchen, wielding power, control and force, which he delivers with precision, followed by an after-the-storm calmness and confidence. He brings the kitchen to life. He loves doing food demonstrations and teaching kids." At food shows, his relationship with distributors is equally as impressive. "I've been the corporate chef for Dierks Waukesha. They give me product. I produce something (from scratch) on the spot." He also has enjoyed success nationally, presenting cheese twelve ways in Pittsburgh to Heinz Corporation. "My niche is my hospitality, my food and my personality," Chanse reveals. "If I can touch one person's life, mission accomplished."
This food genie is also an adrenaline junkie; his thrills do not come from skydiving or motorcycling, but from the people he works on behalf of. It is the diners and patrons who complete him. "There's a difference between a chef and a cook. A cook can make something and screw it up, but a chef could fix it up as if the food mistake never happened." Chanse is considering several ideas for food shows, but he says, "Right now, my future is my daughter." He and Livia had a baby girl last August. He has cooked with her in his arms and it is obvious she will know her way around the kitchen just like dad.
Chef Chanse's main work takes place at the Juneau Community Center and his business name is "Entrees by Chef Chanse." Chanse is currently sponsoring the BDAAA Artist Cookbook, which was produced in 2013 in conjunction with the Food in Art exhibit. The cookbook remains on sale at The Seippel Arts Center. Watch for Chef Chanse as he continues to plan parties around the area, give food demonstrations and hugs to customers and clients.