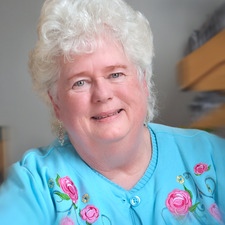 By: Julie Fleming
Roland Bunny Bernard Berigan: America's Great Trumpet Player
By: Julie Fleming
Roland "Bunny" Bernard Berigan was born on November 2, 1908, in Hilbert, Calumet County, Wisconsin, where his father worked for the railroad as the station agent. He was the second son born to William P. "Bill" and Mary (Schiltzberg) Berigan, whose extended family all lived in either Fox Lake, Wisconsin, or on farms in the Fox Lake area. In July of 1909, with encouragement from his mother-in-law and due to Bunny's health, Bill Berigan moved his family to 524 State Street in Fox Lake, although he continued to work in Hilbert for a time. When eight-month-old Bunny arrived in Fox Lake, he was a very sick baby with whooping cough, but under his Grandma Schlitzberg's good care, and in the spacious house and shady yard, he began to improve. It took a number of weeks to restore him to good health.
Bunny became a great trumpet player, but he learned to play the violin first, and he also played alto horn in a 14-piece concert band led by his grandfather John Schlitzberg that played weekly summer concerts in Fox Lake. As a kid, he took lessons from the finest musicians in the Fox Lake/Beaver Dam area. While still a young teenager, Merrill Owen of Beaver Dam discovered Bunny and he played in the Merrill Owen Penney Jazz Band for three years. When he started with Merrill Owen, he was still wearing knee pants. One day after a gig, he went home and asked his mother if he could not please get a pair of long pants. He felt foolish wearing knee pants while the rest of the guys in the band all wore long pants.
At the end of his sophomore year in the Fox Lake High School, Bunny transferred to Madison and attended Wisconsin High School. In Madison, he lived with his widowed grandmother Mrs. Margaret Berigan. Bunny joined a band in which one of his uncles played and it was during this time that Hal Kemp heard him and was very impressed. He signed Bunny up to play with the Kemp Orchestra, and leaving from New York City, the orchestra had a successful tour of England and Europe. During this tour, Bunny played his first trumpet solo with a big band.
Upon his return to the United States, Bunny began to free-lance, making public radio appearances and recordings. In New York City, he had all the breaks that any musician could have had, including featured spots with great names and bands like Benny Goodman, Paul Whiteman, Tommy Dorsey, Gene Krupa, Buddy Rich, Frank Sinatra, Pied Pipers, Eddie Miller, Louis Armstrong, Bing Crosby, The Mills Brothers, Mildred Bailey, the Boswell Sisters, Billie Holiday, Red McKenzie and Red Norvo. He led his own band, had recording contracts galore and even did movie work. He actually led a very fast-paced life, often playing in recording studios in the morning, playing live radio in the afternoon and perhaps playing with a popular orchestra in the evening. His great love was popular music.
Bunny really began to shine brightly in 1935 when he joined the Benny Goodman band. At that time he was a pretty stolid, serious-looking fellow, a characteristic not at all reflected in his playing, as noted in a very pertinent remark by Red McKenzie: "If that man wasn't such a gambler, everybody'd say he was the greatest that ever blew. But the man's got such nerve and likes his horn so much that he'll go ahead and try stuff nobody else'd ever think of trying." While with the Benny Goodman band, Bunny recorded such pieces as King Porter Stomp, Blue Skies, Jingle Bells, Goodbye and Between the Devil and the Deep Blue Sea. Later as a member of the Tommy Dorsey band, he recorded such memorable sides as Marie, Song of India, Melody in F and Spring Song. His superb trumpet was a dynamic factor in the rise to fame of both the Goodman and Dorsey bands. He was a giant of the swing era and perhaps could even be credited with the introduction of that music to the world.
In 1936 Bunny set out on his own, and his band made its debut at New York's Pennsylvania Hotel in April. The Berigan star burst into full brilliance with the release of the monumental RCA Victor recording of I Can't Get Started, an instantaneous hit and one that remains a classic of recorded music today.
Bunny struggled with alcoholism, as did many of the musicians of the era. The pace was grueling with the strain of one-nighters as band members often ended a gig, traveled many miles all night in a car, ate breakfast (or whatever meal they called it at 2:00 a.m.) and then continued to travel through the night to another town where they got ready to play another engagement for the evening. It was not uncommon for the band to play for days in a row with never a break. In the last few months of his life, Bunny was really struggling. He returned to the bandstand of his own band just days after a siege of pneumonia, but the pace and the strain and the alcohol were all too much. By June of 1942, the last note had sounded from Bunny and the music world was shedding tears. Bunny died in New York City on June 2, 1942 at the age of 33. His body was brought back to Fox Lake, Wisconsin, where he was buried in the Berigan plot in St. Mary's Cemetery, two miles south of Fox Lake on Breezy Point Road.
Just a month after Bunny died, one of the nation's leading Jazz critics prophesied: "One of these years they are going to start talking about Bunny Berigan. They are going to rave about his trumpeting feats, they are going to dig out his records, and they are going to play them for the next generation, pointing out passages to prove that Bunny was one of the true greats of all Jazz." That has certainly happened, and even now in 2014, fans collect and listen to the music of Bunny Berigan.
For 40 years the Fox Lake Community has celebrated the memory of Bunny with the "Bunny Berigan Jazz Jubilee." In 2014 it will be a three-day event held from Friday, May 16 through Sunday, May 18. Bands at the event will include the Bunny Berigan Memorial Band with the Rev. Al Townsend and Steve Lilley, the Bob Schulz All-Stars, David MacGregor leading his Vagabond Reeds, the Kaye Berigan 5Tet playing music from the great American Song Book, The Barb City Stompers, The Classic Red Hot Dixie, and the Matt Miller Trio. Details of the event can be found on the website www.bunnyberiganjazzjubilee.com.