Joe Wiegand as Theodore Roosevelt, the White House East Room. Courtesy of Joe Wiegand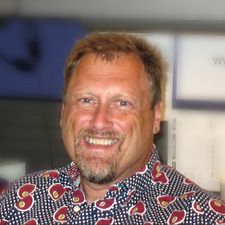 Teddy the Bull Moose

By: Jim Hasey
Photos: Courtesy of Mark Glenn Studio

Theodore Roosevelt is regarded as one of America's most influential presidents. Outside the Gilpatrick Hotel in Milwaukee, Wisconsin, on October 14, 1912, an unemployed saloonkeeper shot the former president and Progressive Party candidate. Rather than being rushed to the hospital, Roosevelt calmly delivered his 90-minute speech at the Milwaukee Auditorium with the bullet still lodged in his chest. The folded 50-page prepared speech in his breast pocket probably saved his life.
Theodore's opening line was quite unremarkable: "Friends, I shall ask you to be as quiet as possible." His second line was the kicker: "I don't know whether you fully understand that I have just been shot." The horrified crowd gasped as Roosevelt unbuttoned his vest to reveal a bloodstained shirt. Then he uttered his famous line: "It takes more than THAT to kill a Bull Moose!" (This referred to the Bull Moose (a.k.a. Progressive) Party started by Roosevelt in his 1912 election bid, and many historians have concluded that the resulting split of the Republican Party allowed Woodrow Wilson, the Democratic candidate, to win the presidency.) Roosevelt reached in his coat pocket and pulled out a bullet-riddled 50-page speech. Holding up the pages, which had two big holes blown clear through each page, he announced that the bullet was still in him and that he couldn't make a very long speech, but would try his best. Fortunately, the combination of a dense overcoat, a steel eyeglass case, and the hefty rolled-up speech slowed the trajectory of the bullet. The bullet lodged against his fourth right rib on a path to his heart, leaving a dime-sized hole in his chest. The bullet remained in his body the remainder of his life.
The speech ran till its conclusion – a full 90 minutes.
The perpetrator, 36-year-old John Schrank, had stalked Roosevelt all over the country for 3 weeks, waiting for his chance. A handwritten note in his pocket reflected his troubled thoughts: "To the people of the United States: In a dream I saw President McKinley sit up in his coffin pointing at a man in a monk's attire in whom I recognized Theodore Roosevelt. The dead president said – This is my murderer – avenge my death." At his trial, Schrank claimed he acted to defend the two-term tradition of American presidents. "I did not intend to kill citizen Roosevelt; I intended to kill Theodore Roosevelt, the third termer." Schrank pled guilty, was determined to be insane, and was confined to life in a Wisconsin state asylum.
During the presidency of Theodore Roosevelt, the United States built the Panama Canal (for which his effigy was included on Mount Rushmore), started the US Park service, the Federal Drug Administration and the first National Parks. Only Presidents Lincoln and Washington have more books written about them. Teddy's many quotes include: "Walk softly and carry a big stick. When you're at the end of your rope, tie a knot and hold on. Do what you can, with what you have, where you are."
The Beaver Dam AM Kiwanis will sponsor White House performer Joe Wiegand whose portrayal brings Theodore Roosevelt to life at 7 p.m. on Saturday, March 29 at the handicapped accessible Chapel of the Archangels, 839 Madison Street in Beaver Dam, where cocktails will begin at 6 p.m. There will also be a meet and greet following the show. Admission is just a $10.00 ticket that includes hors d'oeuvres and raffle. Tickets will be available at the door or can be purchased in advance at Rechek's.

An Evening with Theodore Roosevelt
Saturday, March 29, 2014 | 06:00PM
The Beaver Dam AM Kiwanis Present An Evening with Theodore Roosevelt Featuring Joe Wiegand in a one-man show as Theodore Roosevelt. Read More