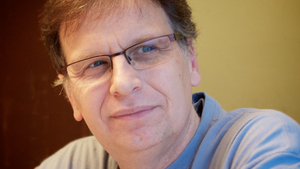 By: Dave Bowman
"The He-Man Cigar Club"
"I have made it a rule never to smoke more than one cigar at time." – Mark Twain
Recently I was invited to join a several-times-a-year ritual taken up by a small group of friends within my sphere. After a hearty manly burger meal at a "Five Guys" hamburger haven, we sauntered to a nearby establishment to partake in a bonding experience like no other. As we approached it, I noticed the haze wafting out of the door and began to pick up the fragrant bouquet of well-rolled, aromatic cigars. Yes, I was going to become a part of the "He-Man Cigar Club" in a well-established cigar bar. Now, there are differing opinions on the subject, but there are times in life to check off another box on the ol' "Bucket List."
There are many different types of cigars – Torpedo, Pyramid, Parejo, Presdiente, and different places of origin – Brazil, Cameroon, Dominican Republic and, of course, Cuba. The list is endless of famous people who have partaken – among them Mark Twain, Groucho Marx, John Kennedy, Milton Berle, Ernie Kovacs, Rush Limbaugh, Ulysses S. Grant, Red Auerbach, Demi Moore, and Winston Churchill, who has a cigar size named after him, the "Churchill Cigar," and invented the practice of dipping his cigar in port wine or brandy.
My first shot at showing my cigar savvy was 26 years ago when I was running around the hospital birthing area handing out pink bubble gum cigars to everyone and anyone, ecstatically yelling out, "We had a girl! We had a girl!"
Suffice it to say, one of my compadres was helpful in determining the best choice for my inaugural run. After choosing the right kind for my taste, I learned that the end has to be snipped, it needs to be gently rolled as it is lit up, and then the required admonition, "Whatever you do, don't inhale." Well, as I was sitting there, not inhaling and trying to determine if there is a taste and what I should be tasting, I realized that it is not just the physical act. As we settled in, there were others in the bar doing what we were doing. Chatting, taking a puff, expounding knowingly on every subject under the sun, taking a puff, talking like Mr. Howell on "Gilligan's Island" comparing our stock portfolios, taking a puff, and quite honestly just enjoying our friendship with each other. As I did not wish to embarrass my friends, I asked if I was doing it right, and one of them glanced over and told me that I looked "quite senatorial."
I have been asked to join them again, and I do believe I will. And this time, I will definitely know not to ask for the special "Blue" or "Pink" cigars with "The Stork" brand embossed on the label, kept hidden well below the counter.