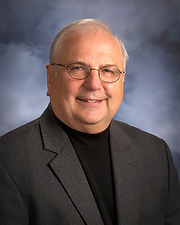 By: Bill Boettge
Edgewater Park is the site for Beaver Dam's 12th annual Fish 'n Fun, which will be held Saturday, June 7, from 9:00 a.m. to 2:00 p.m. The event is a popular kick-off to summer in Beaver Dam. Sponsored by the Beaver Dam Lake Improvement Association (BDLIA) and co-sponsored by the Beaver Dam Bass Anglers and the Beaver Dam Senior Center Fishing Club, the event has grown considerably since its launch in 2003. According to Fish 'n Fun chairwoman Nancy Schraufnagel, a long-term member of the BDLIA's Board of Directors who has chaired the annual event for the past 11 years, it started with 50 kids and then picked up another 15 to total 65 in its second year, and it "has gotten a little bit bigger every year." Last year's Fish 'n Fun attracted nearly 400 people, including more than 180 kids, their parents, the adult groups that volunteer their expert help and other community volunteers who just want to make sure the kids have a great day.
The original idea for Fish 'n Fun came when Steve Baldwin, then an executive with a major food processing company with offices in Beaver Dam, came to the BDLIA with an offer of $1,000 to sponsor an event with two stipulations: That it be a non-competitive event for children with every kid treated equally, and that Schraufnagel, whom he had known for years, agree to chair it.
"Of course I said yes," she remembers, laughing. "That's not the kind of thing you say no to. And the idea just came together. I mean, Beaver Dam Lake, the Improvement Association, fishing – they just kind of come together. So we decided to make it a Fish 'n Fun event. At first we called it Quimby's Fish 'n Fun, because Steve's company made Quimby's macaroni and cheese, and they donated mac and cheese for our first lunch. When Quimby's was no longer, we kept the 'Fish 'n Fun' because it described the day so well."
In the morning, short workshops led by Beaver Dam Bass Anglers and the Wisconsin Department of Natural Resources will teach kids about boat safety, baits and lures, tying knots, casting, fish recognition and fishing regulations. After the workshops, volunteers will prepare and serve a light lunch of hot dogs and brats to participating parents and their children.
Fishing starts after lunch. Kids will receive complimentary rods and reels all set up for fishing, including bait. They can then test their skills with some shoreline fishing, with guidance and supervision from the sponsoring organizations.
This year, two special guests will also attend: Wisconsin Department of Natural Resources (DNR) Secretary Cathy Stepp, who will speak to the kids just after Beaver Dam's mayor Tom Kennedy welcomes participants. Stepp is an avid outdoors' woman, who has been enjoying Wisconsin's natural resources since her own childhood. The other special guest has lived outdoors all his life and makes protection of the nation's natural resources his sole mission: Smokey Bear. In addition, the Department of Natural Resources will offer kids temporary "Warden" tattoos and will bring to the event DNR enforcement boats and vehicles that kids can explore, as well as flash the lights and blow the siren.
The event is supported by donations from many area individuals and businesses. Fish 'n Fun would not be possible without their contributions or the help from the many volunteers who set up the event, cook and serve the food and make the day run smoothly, providing fun for all the kids.
Schraufnagel says there is a framed print in her home that shows a little boy holding a fishing pole. The caption under it is simple: "Take a kid fishing before it's too late." She loves the print – and it has been motivating her to chair the annual Fish 'n Fun day for a dozen years.
"It's an honor," she says. "The volunteers involved in this are awesome, and this gives each of us a chance to make a difference in a child's life. You can't beat that."
For additional information regarding the event call the Beaver Dam Lake Improvement Association at 920-356-1200.