Scag Power Equipment – 30th Anniversary Video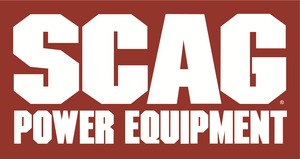 Scag Power Equipment, a division of Metalcraft of Mayville Inc., was founded in 1983. Originally, the Scag product was manufactured under contract with Metalcraft of Mayville in Mayville, Wisconsin. In 1986, Metalcraft purchased Scag Power Equipment, marking the beginning of a tremendous period of growth for the company.
From just one commercial-grade lawn mower model, a gear-drive rider, to over 50 models today, Scag Power Equipment has become one of the largest independent manufacturers of commercial mowing equipment in the world. Scag Power Equipment's innovation and attention to quality is known and respected throughout the power equipment industry. Mowers and accessories are designed to be user friendly, with an emphasis on quality, performance, ease of maintenance, profitability and long life.
Being independently-owned means that design decisions are not dictated by a large corporate office that also sells various other "gadgets" and "widgets." The brand is not forced to manufacture products that are just "good enough." The entire Scag Team can focus all of its resources on designing, manufacturing and assembling the finest commercial-grade lawn mower money can buy.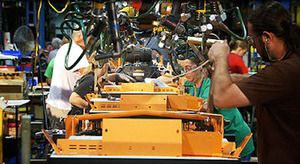 Every mower starts off as sheets and tubes of steel. The company's dedicated employees then punch, press, bend, cut, weld, paint, assemble, package and ship complete mowers, and it's all done within their two factories in Mayville and West Bend, Wisconsin.
Scag mowers are assembled by highly-trained individuals using the latest technologies and methods. Each and every mower is run at the end of the assembly line to ensure that a multitude of items and operations are up to specification. These steps add to the value of every Scag mower and ensure the product is the best it can be when it leaves the factory. In addition, each mower is backed by a strong warranty and world-class, multi-level product support.
These unique "Cat's Eye Gold"-colored lawn mowers can be found being used by professionals and homeowners alike throughout the country and around the world. In addition to the United States, Scag mowers can be found throughout Europe and Australia, as well as in Africa, South America and parts of Asia.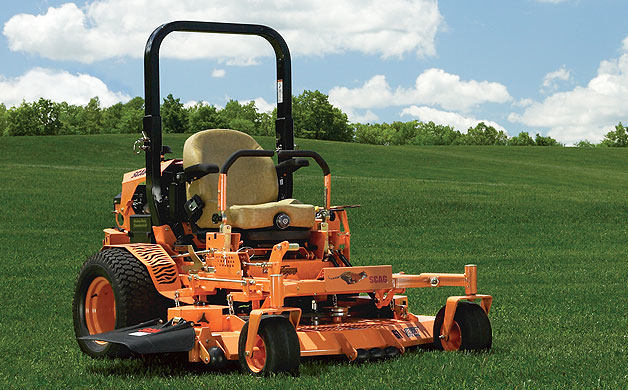 Interested in buying one of the company's incredible products? Well, don't bother looking at the big box stores. Scag Power Equipment is available only at one of their approximately 1,200 authorized, independently-owned dealerships. These dealers offer exceptional customer service, as well as full maintenance and repair services to help keep your mower running like it should. Local dealers can be found for any area by using the Dealer Locator tool on their website, www.Scag.com.
Scag Power Equipment, a division of Metalcraft of Mayville Inc., is one of the largest independent manufacturers of commercial lawn mowing equipment in the United States. Metalcraft of Mayville Inc., an ISO 9001:2008 Registered company, manufactures products in its two facilities, totaling over 680,000 square feet, located in Mayville and West Bend, Wisconsin.