Mr. Edwin A. (Ned) and Mrs. Elfriede (Elfie) Gallun have announced a pledge of $1M to the Beaver Dam Community Hospitals Foundation, Inc. restricted for the purchase of a da Vinci Robot for use at Beaver Dam Community Hospitals, Inc. (BDCH). This donation directly impacts the health care provided to the residents of Dodge and surrounding counties and is the largest single donation the BDCH Foundation has ever received from a community leader in its history.
The Galluns purchased Metalcraft of Mayville in 1973, and made the donation to BDCHF in honor of the Metalcraft Employees – past, present and future, with whom they credit much of the company's success. The Galluns also donated $1M restricted for a similar da Vinci Robot for Waukesha Memorial Hospital in 2003.
BDCH will now have the only da Vinci Robot in Dodge County. It is an important addition to the health care available to area residents and to Metalcraft of Mayville employees and families, many currently living in the region. The da Vinci is especially valued because it is designed to enable minimally invasive surgical procedures for conditions such as prostate cancer.
"On behalf of the BDCH Foundation and Beaver Dam Community Hospitals, Inc., I would like to thank Ned and Elfie Gallun and the Ned Gallun family for this unprecedented $1M donation to the Beaver Dam Community Hospitals Foundation for the purchase of a da Vinci Robot," said Kim Miller, BDCH President & CEO. "I am so touched by their kindness and generous hearts. I know that this gift comes from their deeply-held beliefs and values. Ned values the contributions of his employees, and he believes strongly that he has been greatly blessed and it is his responsibility to give back to the community so that they are better served. This gift will enable us to better serve the region. A da Vinci was a part of the Board developed BDCH Strategic Plan and now with the generosity of the Gallun family we can expedite this service to our community as we expand our urologic service line. The timing of the Gallun Family's gift is perfect and it is as if someone is orchestrating this entire plan so beautifully for us."
The Galluns' donation comes at an ideal time, as BDCH is in the process of expanding its urology service line by partnering with two highly skilled urologists, who will join BDCH Medical Clinics on July 14, 2014. With the da Vinci Robot, these specialists will now have the most advanced technology to treat the patients of the region.
"I have known Mr. Gallun for many years and am constantly inspired by his integrity and thoughtful generosity," said Wade Fletcher, BDCH Foundation President. This gift to the Beaver Dam Community Hospitals Foundation, Inc. is another example of his belief in giving back and sharing his blessings with others. His leadership is an inspiration to me personally and to all of us. Ned and Martin (Gallun, Ned's son and Metalcraft of Mayville CEO) care deeply about Metalcraft of Mayville employees and the health of those who live and work here in our region. I can't thank him enough."
"The BDCH Board of Directors is committed to keeping access to the most advanced health care available local," said Jim Kirsh, BDCH Board Chair. "Ned's gift fits perfectly with this strategy. The hospital is currently bringing other specialists and new Urologists, Drs. Craig J. Kozler and Dr. Christopher M. Manakas, to the region starting in July. The addition of a Da Vinci Robot will provide them with another important piece of medical technology to supplement their advanced skills."
The da Vinci is a sophisticated robotic platform designed to expand the surgeon's capabilities and offer a state-of-the-art minimally invasive option for major surgery. With da Vinci, small incisions are used to insert miniaturized instruments and a high-definition 3D camera. Surgeons view a magnified, high-resolution 3D image of the surgical site and the advanced systems scale, filter and seamlessly translate the specialist's hand movements into precise micro-movements of the da Vinci instruments. This offers specialists the precision, dexterity and control of traditional open surgery in a minimally invasive procedure that results in less pain and recovery time.
"There are life-transforming benefits of a da Vinci Robot," said Ned Gallun. "It is a real asset for physician specialists such as urologists because it expands their capabilities. It provides night-and-day improvement in care from even a decade ago, and most importantly, it helps patients get back to a normal life much more quickly."
"I would like to challenge others to raise another $1M toward fighting prostate cancer and improving urologic care for Dodge County," Gallun continued. "My goal is to improve the overall health of the Dodge County area, and by working together on behalf of those who work and live here, we can achieve that goal."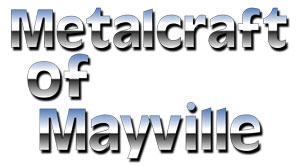 Metalcraft of Mayville creates precision machined and welded complex metal components for OEMs (Original Equipment Manufacturers) and employs over 800 factory and office personnel in two plants, with locations in Mayville and West Bend. Metalcraft manufactures a wide range of products for many industries, including construction, agriculture, military, material handling, and SCAG outdoor power equipment.
For more information on Metalcraft of Mayville, call (920) 387-3150 or visit www.mtlcraft.com. For more information about BDCH or the BDCH Foundation, call (920) 887-4077 or visit www.bdch.com.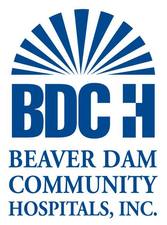 About Beaver Dam Community Hospitals, Inc.
Beaver Dam Community Hospitals, Inc. is an independent, non-profit healthcare organization whose mission is to deliver excellence across a continuum of services to patients in the region of Dodge, Columbia and Fond du Lac Counties, Wisconsin. BDCH offers a comprehensive continuum of services to people of all ages, including primary and specialty care, obstetric and inpatient acute care, outpatient surgery and oncology services, rehabilitation, home care, hospice, long-term care, and day care for children. For more information, visit www.bdch.com.