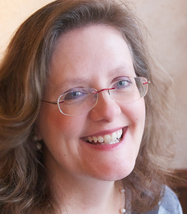 By: Karla Jensen
BDAAA – Beaver Dam, WI
Imagine a boy growing up in the 1930s and 40s so enthralled with comics that he spent hours copying intricate details of long ago illustrators. They fueled the imagination of young dreamers everywhere. That is how artist Jerry Kamps launched his pursuit of art, his hands and talent as his compass. His thirst for knowledge, practical artistic skill, and pursuit of art history led him to connect with, and ultimately command, art forms including lithography, woodblock printing, serigraphy, glass, charcoal, pen and ink, and more. His beloved passion for art paved the way for Kamps to become a local legend. This is where he found his passion in life.
"I found my first and last job in Beaver Dam," recalls Jerry, who admits he has not stopped learning or teaching since his arrival in the fall of 1957. Talk to anyone who knows Jerry and the word "mentor" falls from their lips. Songs of praises are hard to turn off. Beyond teaching art in the classroom, he planned proms, designed sets, painted murals, and immersed himself in every form of art imaginable. Kamps officially retired from the Beaver Dam Unified School District in 1991, where he spent 34 years inspiring our offspring and everyone he touched.
His resume reads like a laundry list of talents to expand the area's most creative organizations: the Beaver Dam Area Community Theater, the Dodge County Historical Society, the Beaver Dam Area Arts Association and his home congregation of St. Katharine Drexel Parish. He guides and directs projects with the voice of reason and inspiration, and he has gained the respect of the entire community.
In his early years of teaching, Jerry immersed himself in specialized courses over the summer at UW-Madison. These experiences taught him printmaking, silk screening, figure drawing and woodcutting. His imagination sprang to life as he carved woodblocks and inked prints. His major allowed him to focus on art history and architectural drawing. With a keen eye and an eager spirit, Jerry has become an art huntsman on a never-ending safari to bag one more medium and hang it on the wall as his trophy.
Jerry works with loving, confident hands, as delicately as a surgeon, discovering the light and dark places of the media to expose images and subtly hide others. He grooms his canvases, often using small chisels and razor blades, like a landscaper calls forth the terrain to produce its 3D appearance. "I especially enjoy the physical effort of working with wood," Jerry confesses. "For block prints, I use oil-based inks. For lithography, I use special grease crayons to draw on large slabs of limestone. I choose Japanese rice paper so ink absorbs into its surface. In lithography, my tools also include colored oil inks and water." He continues, "I love to explore modern ways of creating age-old art forms. I might take five days to cut and experiment with printing, touch up edges and start all over with something else. These are mediums with a great deal of trial and error."
In his home, displayed above the piano like its own life form, a set of Jerry's lithographs dominates the wall. This series is entitled "Floating Nudes." A variation on a theme, the progression of this art form catches one's attention. The bonus material, layered atop the original print, includes embellishments with pen and ink to enhance the features of art. "If you understand your medium," explains Jerry, "you can develop endless possibilities."
Although Jerry's art is smartly arranged around his home, wall space and desks are not limited to his own productions. He proudly exhibits work from past students. He is proud of these young people whom he has launched within his lifetime, and there are many. He does not forget to mention his own mentors either, mentors who made a difference in his skill. "My printing instructor Alfred Sessler at UW-Madison and Professor John Wild, my figure drawing instructor, were both influential to me and encouraged me to experiment with art. I developed my own curriculum such as Art for the College Bound and my original Saturday morning classes for advanced art students." Jerry also participated in the long running Project Aware from 1991-2005. This involved a monthly presentation on art appreciation to all elementary schools. For years, schoolchildren recognized Mr. Kamps as a presenter in these memorable moments, and from architectural walks he led through the Dodge County Historical Museum.
His involvement in the community spills forth like flowing ink, spreading in many directions and leaving a lasting impression that cannot be removed. Kamps is one of the original members of the Tri-County Arts Association, the forerunner of the Beaver Dam Area Arts Association (BDAAA). As a charter member, board member, former President, exhibit and publicity chair, and judge for an untold number of exhibits, Jerry helped shape the organization. Without his vision and enthusiasm, not to mention elbow grease, there would surely be no BDAAA. His love of art history led him to be just as active in the Dodge County Historical Society, the Beaver Dam Area Community Theatre (BDACT) and many more undertakings in the community and school district.
"Much of my art in past years has been directed toward set design for BDACT and Beaver Dam High School shows. Some of my favorites were South Pacific (1965), The King & I, Mame, Annie, Joseph (1995), and Fiddler on the Roof," said Jerry. He has created untold elaborate works of art, serving side by side with students and adults and has never lost the creative spirit he is known for. He has been a mural painter, prom advisor, beloved husband, father and grandfather and a United States Air Force veteran. "In 1976, the Wisconsin Arts Board hired me to involve college, 4H and high school students for a statewide barn art project. It was a full summer's job to produce a huge mural on a barn on Hwy 151 between Beaver Dam and Columbus. We received great recognition, especially on the national news. That experience led me to designing and creating murals on McKinstry's Home Furnishings' warehouse wall and at Moraine Park."
Kamps is well known in both the art and faith communities. A broad audience enjoys and admires his work. His "Stations of the Cross" block print series has been a longstanding classic hit and has been exhibited around the community. The series includes images of the weeping women, the face of Christ, the disciples, the garden of Gethsemane and Jesus' crucifixion. "Franz Posset is a friend who encouraged me to complete this series," recalls Jerry, proud of his work. Haunting images with lines, shadows and forms evoke feelings of surrender, sorrow and devotion. These are a must-see and are included in A Retrospective: Works by Jerome H. Kamps this summer during the exhibit Let's Reminisce, which is going on now at the Seippel Arts Center. The exhibit runs through August 24 with Kamps as the featured artist.
Faith appears in Jerry's work often. "I attended St. Mary's parochial school in Appleton," says Jerry. His faithfulness is obvious and he experiments with theological themes and biblical characters, including a large woodprint of Lazarus in the tomb. "I imagined myself in the coffin or burial case and imagined how cramped the corpse of Lazarus might be. I wanted to capture the human body in this position." Kamps does not just capture the sinew and complexity of muscle and our mortal selves, but he flings us into that position as well. We can see how our humanity is not lost as Jesus defies death and the grave.
Art and architecture go together like wine and romance and Jerry has combined his talents with compelling structure and style of familiar and special buildings. His skills and affection for these places are equally apparent in pen and ink drawings of distinguished homes including a sister's city dwelling and farm, and also the home of his mother in Rhinelander. "I found the stained glass in her home especially interesting. Her library intrigued me along with the overall appeal of this home." Jerry also created his own interpretations of the Swan Park band shell and the Dodge County Historical Museum.
"At the age of 84, I am still active, especially at the Dodge County Historical Museum where I created several displays. Recently, I organized an exhibit in honor of John Beule, an outstanding Beaver Dam citizen and World War II veteran, and another honoring Eric Kalkhurst, the 2013 recipient of the Beaver Dam Unified School District's Wall of Fame award.
Jerry is an art alchemist; experimenting with everything he can get his hands on, from art collage with fiber arts and paints to stained glass and etching. His fascination with processes and the mystery behind his own skill and talent transforms his work every time. Nature and art fuels Jerry's creativity, and he grows more alive with the wonder of all that can be accomplished. He has crossed the boundaries of art mediums and fused them together. He mixes them up and establishes his own crossword of art, not in words but in a language all its own.