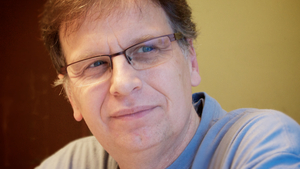 By: Dave Bowman
"Where are you goin' my little one, little one, Where are you goin' my baby, my own? Turnaround and you're two, turnaround and you're four, turnaround and you're a young girl going out of the door!" – Perry Como
When you start to have a family, people tell you that before you know it, in the blink of an eye, your kids are grown and on their own. It seems like a cliché when you are in the midst of it all, and during the hectic infant and toddler through teenage years, time and life seem like this is the way it is going to be forever. But alas, it is not.
This summer I will have the distinct honor and privilege of walking my daughter down the aisle to give her hand away in marriage. Her mother and I have done everything we can to prepare for it emotionally, and the planning has been thoroughly underway. There are milestones and benchmarks to check off the ol' list. Invitations to be sent, venue to be established, flowers to choose, food to be ordered, and of course, the all-important purchase of my first suit in over 30 years. Now, I could have gone with my standard issue powder blue, wide-lapelled number with the elegant piping stripe down the pant legs and corresponding matching cummerbund and bowtie, which got me through many a groomsman stint in my day. But, with the guaranteed eye roll of my bride-to-be daughter, I erred on the side of common sense with a classic, simple, conservative charcoal gray.
As the day draws closer, there will be more decisions and tasks to be done, such as selecting just the right song for the wedding dance with my daughter, and making sure her mother and I have enough Kleenex on hand to capture the sweet tears of joy for remembering our daughter's first steps, her first piano lessons, the family golden retriever staying by her bed until she fell asleep, fishing with her grandpa, her recitals, her first bicycle ride, the first time driving away with her new driver's license (with her mother's and my knuckles white by crossing our fingers so tightly), playing piano on the church worship team, holding her baby brothers as they came along, and the long drive home after dropping her off at college for her freshman year. As the song says, we just "turn around" and she is beginning yet another wonderful chapter in her life.