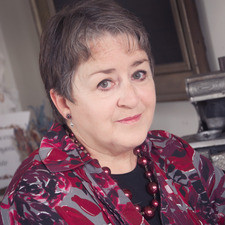 By: Mary Beth Jacobson
At a time when farming was the most important industry in the state of Wisconsin, with 68 out of each 100 inhabitant's farmers and grain production the primary impetus, the need for improvement of farming methods was keen.
A young man with a keen interest in meeting the demands of the industry arrived in Beaver Dam in the mid 1800's, just about the time when the community received its city charter. He was John Samuel Rowell, for whom Rowell Street is named. He was one of the city's first successful entrepreneurs; a man whose ingenuity and ambition helped to shape the efficiency and importance of agriculture. He was obsessed with the idea of improving the old methods of soil cultivation. He would come to own 40 patents for farm machinery and agricultural improvements, including the patent on the cultivator tooth, which prevented breakage when hitting rocks while cultivating.
Rowell was born April 1, 1825 in Springwater, New York, but spent his adult life in Beaver Dam. At age 15 he went to work for his brother George Rowell in Goshen, Indiana in his plow foundry and blacksmith shop and thus learned the trade of plow making. John saved his money and traded his earthly possessions for plow castings, borrowed some carpenter tools and axes, cut timber and set about creating his first foundry and factory.
In 1855, Rowell opened a shop in Beaver Dam on the street that became known as Rowell Street and began making plows and repairing threshing machines at his Beaver Dam Agricultural Works. In 1860, he built and patented the first successful "broad case seeder" ever put on the market. In 1861, he built a combination seeder-cultivator with a slip tooth. He patented this and it was to guarantee his success. According to the Beaver Dam Centennial History book, "His inventive genius and perseverance in the face of ridicule enabled him to make his dream a reality and become a benefactor to mankind." After 1861 with the invention of the first combination seeder-cultivator, his business grew substantially. His patent for the "force feed" for seeders was the most important. Seeders, drills, cultivators, harrows, hay rakes, fanning mills, and threshing machines were the principal products of his manufacturing business and his brand was "The Tiger brand. Though less well known than other farm inventors and producers, such as the Van Brunt's of Horicon (forerunners of John Deere), Rowell's successful patent of the "slip tooth" for his seeder received royalties from the Van Brunt manufactory in Horicon, as well as concerns in Winona, Minnesota; Fond du Lac, Appleton, and several other places.
By 1888, the business had grown significantly enough to be incorporated with a capitalization of $100,000. Rowell's two sons, Samuel W. and Theodore B. were admitted as partners. His products were highly regarded, second to none and were sold in the central and western states, Canada, and other foreign countries. He had built up one of the largest manufactories in the State, gaining for himself a considerable fortune, with the factory's value of output at a quarter million dollars annually and 200 employees.
Rowell and his wife Mary Martha Ball of Virginia had five children; Theodore, Samuel (owner of the first car in Beaver Dam), Elizabeth, Lillian, and Florence Belle. As a family they were very civic minded. John served as mayor of Beaver Dam for two terms, first in 1868 and later in 1886. He had an unsuccessful run for the Republican candidate for U.S. House of Representatives in 1880. He was one of the incorporators and a director of Beaver Dam Cotton Mills, incorporator and director of the Malleable Iron Works, Beaver Dam Electric Company and President of the old National Bank from 1896 until his death in October, 1907.
At the time of Rowell's death, the Mayor, M.J. Jacobs eulogized him saying, " For over 60 years J.S. Rowell has been an upright, enterprising, industrious, patriotic, public spirited and continuous resident of our city and at all times prominently identified with its industrial development and business life." Mayor Jacobs requested that all business places be closed during the afternoon of his funeral, Wednesday, October 23, 1907 from 1:00 to 4:30 p.m. and the flag displayed at half-mast.
Upon his passing, his company was reorganized as the Tiger Drill Company with capitalization of $300,000. The new management was more visionary than practical and the company saw the decline of business within a few years, citing crop failure in the west. In 1912 the business was taken over by a Mr. F.S. Roberts of Chicago, who acted as receiver for creditors and liquidation was accomplished by selling the property of the corporation to a number of purchasers. Thus a company that had been built up over the lifetime of J.S. Rowell saw its dissolution in a matter of a few short years. His legacy of invention and entrepreneurship however lives on in his relatives through the years. His great grandson, Theodore H. Rowell, was a noted pharmaceutical inventor and entrepreneur. John Rowell's grandson, Joseph Rowell, founded Rowell Laboratories, Inc., a manufacturer of prescription and over-the-counter pharmaceuticals. Theodore was Joseph's son. The great-great-great grandson of John Rowell, William Rowell, of Florida, continues the legacy being involved in Rowell Capital Partners, founded in 1987 to capitalize on different manufacturing opportunities in Central Florida. The company has seen numerous successes in many different industries.