Bed Races from 2011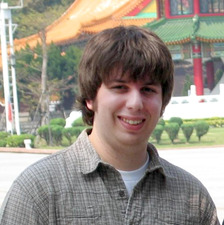 By: David Westphal
David manages office activities and provides event support for the Mayville Area Chamber of Commerce and Audubon Days promoting Dodge County tourism.
Migrate to Mayville
Every year hundreds of thousands of Canada Geese migrate through the Horicon Marsh during their fall migration. For the past 27 years thousands of people from throughout the state have also migrated to Mayville to celebrate Mayville's Audubon Days Festival. The 28th year will be no different with festivities planned by the Mayville Area Chamber of Commerce October 3rd, 4th and 5th. Many of the classic events that have been with Audubon Days for countless years will be back along with some new ones – there is sure to be something for everyone to enjoy!
The festivities for Mayville Audubon Days kicks off on Friday October 3rd at 5 p.m. with the Audubon Days Bed Races. Be sure to grab your seat along South Main Street in Mayville as the beds will be racing right through downtown. Food and beverages will be available for purchase downtown during the races. Following the Bed Races, adults can make their way up to the Mayville Golf Club for the Audubon Days Beer & Wine Tasting. The tasting will feature 20 wines and 20 beers for you to explore along with many hors d'oeuvres and cheeses from Mayville area restaurants and cheese makers (advance tickets are available). Kids can spend their Friday night at the Audubon Days Youth Dance at the Mayville Park Pavilion. Youth can dance the night away from 7 to 9:30 p.m. with music by DJ Express. Concessions are available for purchase, $3 door entry fee.
Activities in Mayville City Park on Saturday October 4th kick off with the Audubon Days 5K Run/Walk. The 5K course has rolling hills through Mayville and the countryside for a beautiful view of area scenery (advanced and same day registration available). If biking is more of your sport, tour the Horicon Marsh on five different marked bike routes with the Audubon Days Metric Century Bike Tour. Choose a route from 11 miles to 100 km and view scenes of fall color and waterfowl in the Horicon Marsh (advanced and same day registration available).
Also on Saturday, explore the many activities happening in Mayville City Park. You can jump-start your holiday shopping at the many booths of the Audubon Days Arts & Craft Gallery that opens at 9 a.m. in the park pavilion and stroll through the assortment of cars on display during the Car & Motorcycle Show at Lion's Point. New this year – explore the world of fine art, as members of Wild Goose Fine Arts United will be in the park from 11 a.m. to 4 p.m. demonstrating their fine art techniques and displaying their work. For lunch, be sure to visit the Audubon Days Food Court where area clubs and organizations will be selling many eats and treats, all for a good cause (and don't miss the Mayville Rotary Club's cream puff stand!).
And there is plenty for kids to do at the Park on Saturday. The Kid's 1K race starts at 10 a.m. and check out the Audubon Days Stage Tent where there will be hourly magician, comedy and clown acts from 11 a.m. to 4 p.m. At Lion's Point from 11 a.m. to 4 p.m. kids can discover the Petting Zoo, Archery Alley, Crafts for Kids and Kids Games. Back by popular demand is the Duck-O-Ration Station where kids can adopt a Rubber Duck and decorate it and the Kid's Mini Duck Races! Kids (7 & older) can also take part in the 3 vs. 3 Soccer Tournament at Fireman's Field.
Saturday night's activities include a Polka Dance with Chad Przybylski and the Polka Rhythms from 6 to 10 p.m. in the Park Pavilion. Concessions will be available; $10 door entry fee. You can also make your way to downtown Mayville for the 2nd annual Audubon Days Pub Crawl. The Pub Crawl starts at 5 p.m. at Wally's Hideout, and don't forget to purchase your commemorative T-shirt!
Sunday starts with the Audubon Day's Parade kicking off in downtown Mayville at 11 a.m. Mayville's largest annual parade features area marching bands, various floats, an impressive fleet of Fire Trucks and more – Make sure you find your spot early! After the parade, make your way up to City Park for an afternoon of fun. The food court opens again at 11:30 a.m. Sunday features the Rock River BBQ. Lion's Point kid's activities including Kids Games, Mini Duck Races and the Duck-O-Ration Station will open again on Sunday at noon.
On Sunday there are various activities in the park pavilion, all starting at noon. Browse through the Market Place booths in the upper level. The lower level will again feature the Retro 27 Lounge where you can sit back and relax and watch your favorite sports team. Make sure you check out the line-up of Mayville's Ugliest Lamps and cast your vote during the 2nd Annual Ugly Lamp Contest.
Find a perfect spot along the Rock River and listen to Shaker and the Egg making their second appearance at Audubon Days at the lower bandstand Sunday at noon. Shaker and the Egg was formed in 2009 by guitar player Tony Warpinski with the vision of establishing Green Bay's first original swing/funk band; their unique style is always a blast to listen to!
Audubon Days concludes Sunday with the Great Rock River Rubber Duck Race at 4 p.m. Over 4,000 yellow rubber ducks will be raced in the Rock River in one of the festival's oldest annual events. Duck tickets will be available for purchase all weekend; this year's prizes include thousands of dollars of cash and gift certificates to local businesses.
For event and registration information you can visit the event website www.audubondays.com, call the Mayville Chamber office at 920-387-5776 or visit the event page on the LocaLeben calendar Mayville Audubon Days.