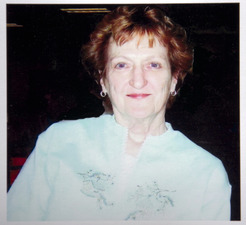 By: Kay Fanshaw
Beaver Dam and Dodge County's proud history and heritage includes the accomplishments of many men who pursued their dreams to make this area growing and prosperous; however, too often, the woman's role in these events is neglected. Research reveals that very remarkable women have left noteworthy and significant legacies, right here at home as well as afar.
White settlers began streaming into Wisconsin in the nineteenth century. Bold pioneer women were among these settlers. The first white woman to dwell in Beaver Dam was Hannah Goetschuis, the sister of Thomas Mackie. Her husband Joseph Goetschuis and Mackie are known to be the first settlers in Beaver Dam. They had previously explored this area in 1840, traveling down a small water inlet from Fox Lake, finding a perfect spot ten miles down near a spring with plentiful trees for building. They cut and trimmed logs and covered them with brush in hopes of returning to build a cabin by the spring. When they returned, they brought Hannah with them. The cabin near the spring was very simple in its structure and how long it took to build the cabin is unknown. Shortly after the cabin was completed, Hannah's husband and Mackie returned to Fox Lake for more belongings. Our brave "first lady" was alone and became alarmed when she noticed the presence of Indians around her cabin. In her anxiety, she bolted the wooden door, put out the fire and anxiously waited for her husband's return. Ann Mackie, wife of Thomas, was the second white woman to settle in the township. These women took on a crushing physical and emotional workload in order for their families to survive. As wife, mother, housekeeper and field hand, these women tolerated loneliness and hard labor. Ann's dream of moving from a humble cabin into a house with an elegant parlor and a clean kitchen was realized when the Mackie family built the first permanent house in Beaver Dam, locating it near the spring at the head of a brook.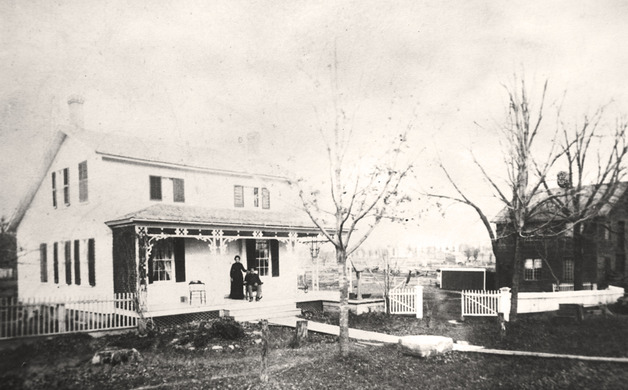 Women of the nineteenth and early twentieth centuries were not usually recognized for their achievements or even by their first names. They could not hold title to property and any wealth they had at marriage reverted to the husband. Their accomplishments were rarely known except as wife and mother. Most women of this era were bound to the home with cooking, sewing, gardening, childcare and care of the sick. Women who held jobs were most often employed in the homes as maids, housekeepers and nannies. The woman's place was in the home.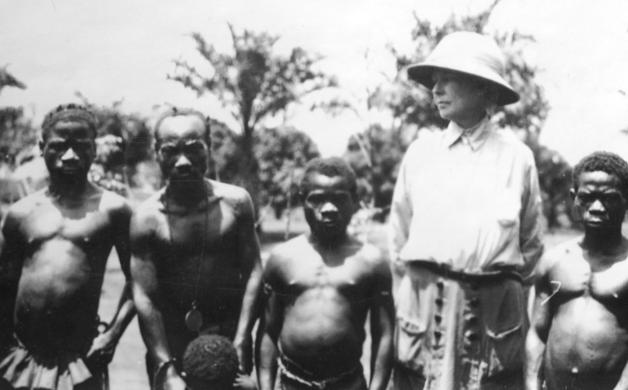 Delia Akeley, also known by her nickname Mickie, did not believe that a woman's place was in the home. Her life was not to be dominated by the drudgery of washing dishes, cooking, sewing, and housekeeping. Born Delia Denning in 1875, she grew up on a farm outside of Beaver Dam, the youngest of nine children of Irish immigrants. Known for her hot temper, she had already displayed an independent spirit and resourcefulness when she ran away from home at the age of 13. Just a year later, she married Arthur Reiss, a barber in Milwaukee. It is thought that through Reiss she met her second husband, Carl Akeley, whom she married in 1902 after divorcing Reiss. Akeley was a well-known taxidermist and animal hunter. After they married, she made her first trip to Africa in 1905 to collect museum specimens for the Chicago Field Museum. It was a long way from her birthplace in Beaver Dam to the bush land of Kenya where she worked shoulder to shoulder with her husband, hunting game. Another famous hunter, Theodore Roosevelt, and his son Kermit joined one of the Akeley's expeditions in 1909.
Delia divorced Carl in 1923, but she continued her adventurous life and led two further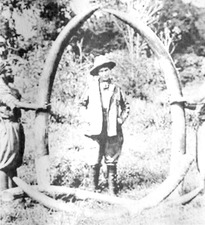 expeditions from Kenya into the Belgian Congo and to the Atlantic Ocean. She traveled by truck, train, camel and dugout canoe, shot game for eventual display in the museum, braved fever and a Somali insurrection, and lived with the pygmy people of the Congo's Ituri Forest. Delia took photographs of the pygmies and recorded invaluable data about their customs, environments, and society. Back in the United States she lectured widely and wrote several books about her travels, including Jungle Portraits, before her death in 1970 at the age of 94. Delia Akeley was "the woman who shot elephants" for America's natural history museums. She was also the first woman to lead a safari, the first woman hired to collect wildlife samples for the Brooklyn Museum of Arts and Sciences in New York, and the first Western woman to transverse the African continent from ocean to ocean. She was indeed a high-spirited and bold pioneer woman. There are numerous women throughout our local history that have made significant contributions to our community and to our country. Their roots are in the Beaver Dam area; some stayed to leave a legacy, others like Delia Ackley left and never returned.