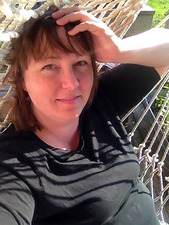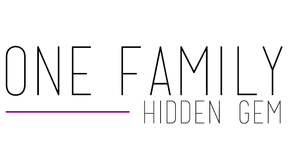 By: Jamie Kratz-Gullickson
Tucked away, across the road from the federal Horicon Marsh National Wildlife Refuge auto tour in Waupun, waits the small, private non-profit Marsh Haven Nature Center. While strongly collaborating in positive partnerships with both the state and federal agencies responsible for the Horicon Marsh, Marsh Haven exists as its own, independent little gem. Founded in 1984 by Lawrence Vine, Marsh Haven focuses on providing quality hands-on environmental education to children and adults and has relied solely on volunteers throughout its 30-year history.
Driving up the gravel approach and parking on the grass, you immediately feel the natural, grassroots foundation that supports Marsh Haven. The surprise comes when you walk in and see the museum quality displays. There is a large taxidermy collection as well as up-close live animal experiences, several prairie trails and a group camping lodge complete with bonfire circle. The meager $2 admission fee ($1 for kids and free to members) is well worth it and directly supports care of the land, animals, facilities and programs.
Marsh Haven's educational focus means there are many learning opportunities and classes throughout the year, including nature-focused summer day camps ideal for green families like ours. While visiting, we saw handmade garden mosaics and environmental posters from some recent projects. The calendar of events on Marsh Haven's website http://www.marshhaven.com/calendar.html provides details on all their offerings. With our family's love for all things Halloween, we are especially looking forward to Monsters on the Marsh, as well as the educational opportunities of the Fall Living History Festival which teaches about the early settlers to our area and their crafts like soap and candle making, blacksmithing and fiber arts. For the more adventurous, there will also be tomahawk throwing.
During a recent visit, I had the opportunity to chat with the passionate volunteer Executive Director Renee Wahlen about what inspires her at Marsh Haven. She reflected on the newness of every day and the unexpected experiences you get working in nature. One morning, going out to feed the chickens, she could hear cranes calling. Walking toward a trail at the back of the property, she spotted a dozen sandhills and a whooping crane, all calling and dancing. Little moments like that are what bring joy to her work. She says, "They weren't there for me, but I was given the gift of witnessing their dance." A gift that could just as easily be bestowed upon any visitor any day they happen to stop in. While I talked with Renee, my daughter spent almost an hour giggling at the gophers popping in and out of their catacombs. These personal connections are what nurture a love for nature and are the birthplace of caring for our environment.
Renee also draws inspiration for Marsh Haven from her early experiences with John Denver's Windstar Foundation, which also focused on environmental education and preservation. Renee recalls visiting Colorado for environmental celebrations and returning home with ideas on how, as one person, she could make a difference. Some of these ideas she continues to share with visitors to Marsh Haven: Pick up trash, plan a clean up day in your neighborhood, turn off the water while brushing your teeth, turn off the lights when leaving the room, plant a tree or flowers in your yard, ride your bike or walk instead of driving, choose an environmental issue that matters to you and learn all you can about it, write letters to local and national politicians to voice your environmental concerns, replace highly toxic products with earth-friendly ones, buy recycled products or those with recycled or minimal packaging, do something to help your local environmental non-profit.
Another way Renee hopes to build the local environmental community is by bringing a John Denver Celebration to our area. Inspired by what she experienced in Colorado, the event starts with a tribute concert Friday, October 3 at the Historic Waupun City Hall Auditorium followed by a weekend full of activities at Marsh Haven – wild birds of prey and naturalist programs, music and a peace pole planting – bringing those with a passion for caring for our environment together. Tickets to the event are available at Marsh Haven and at Waupun City Hall and all proceeds will benefit the educational programs at Marsh Haven.
For more information contact Renee at director@marshhaven.com or call 920-318-9518. Marsh Haven Nature Center hours are weekdays noon-4 and weekends 9-5.