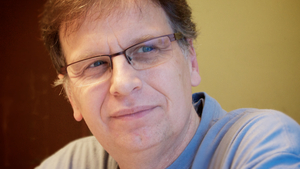 By: Dave Bowman
The calendar is saying it. Nature is saying it, with the miniscule but still noticeably shorter days. The kids are starting to gather up and organize their back-to-school supplies. Corn carnivals galore. Dairy Queen selling their final "Double Chocolate Fudge Brownie Éclair Mousse Blizzard" before closing up shop for the fall and winter. The final days of another hazy, lazy summer are upon us. But, in other ways, it is not so clear.
Some cultural benchmarks signifying the end of another solstice season have slowly been relegated to the "ash heap of history" these days, what with cable and online services offering new television viewing choices every second of every day. There was a time when the inevitable and sad ending of carefree days would be replaced by the highly anticipated and exciting arrival of…the brand new fall television line up. Through the summer months, the three major television networks would parade out the humdrum reruns and pilots of shows that would never even make it out of the editing room during a normal broadcast season, whetting our appetites for what was coming down the pike. To herald the upcoming event, there was nothing more thrilling than waiting for that late August, special catalogue-thick T.V. Guide touting the wonderful new entertainment choices coming our way. And, as if that weren't enough exhilaration and thrill, the kids would also have a special Saturday morning preview of all the eye-popping animation about to be unveiled that TV season. Boy, our parents were so lucky!
Once the TV situation was well in hand, we would experience with much angst the inevitable school clothes shopping and selection for the coming year. While school attire now is pretty much switching to a better belt to be worn with shorts, even the mere suggestion of possibly wearing shorts to school would garner a motherly icy glare and shake of the head. The shorts would be relegated to the back of the closet, and the decision of which grade of corduroy pants is best would come to the forefront.
There were songs oozing with the lament of not seeing your special someone ("See You In September"), since, by golly, you could only communicate through the summer either by letter or telephone calls on a party line. I am sure the song would have to be slightly tweaked for the pining youth of today ("See You On the Next Skype Session Tonight"). However, if you were lucky enough to be near your paramour, you could both enjoy leisurely nights at the outdoor movie, at least until the inevitable "A Buck A Car Night" Godzilla Double Feature announcing the final movie night of the season. Now, THAT was a true date movie!