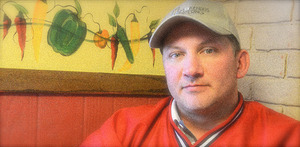 By: Chef Ron Dombroski
Fall is here! Okay, not really, but Labor Day does mean you need to put away your white outfits and seersucker suits. When I think of fall, I think of bonfires, Door County (of course), pumpkins, red and orange leaves and butternut squash soup. I also think of all of the marvelous festivals and gatherings our wonderful state has to offer. Fall Festival in Oconomowoc, The Old Time Gathering in Beaver Dam, Sun Prairie Blues Fest, Maple Fall Fest in Marshfield, Warrens Cranberry Festival Farm Market and my favorite….Oktoberfest in Chippewa Falls.
True that "Fall" and "Oktoberfest" in any sentence are harbingers of cooler days and nights and winterizing the ol' boat, but they also are a precursor to the Harvest Moon and many a Harvest Festival. I also like to think that this time of year brings out the best at the Farmers Markets in the form of apples, fennel, brussels sprouts, cranberries, sunchokes, pumpkins and an assortment of squashes. Who hasn't brought home a couple bushels of apples and made more applesauce than you know what to do with (sometimes I'll mix in some fresh cranberries for fun) and apple bake?
If you're like me you'll be enjoying a nice little road trip sometime soon. Be it for cranberries in Warrens or a fish boil in Door County, get out while you can. For a more extensive list of going's on in Wisconsin, visit www.travelwisconsin.com and click on Festivals Only for Fall. When you're done, here is a recipe for that squash you just bought.
Butternut Squash Soup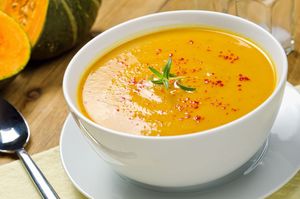 2 Butternut Squash
4 Cups of Heavy Cream
1 Cup Whole Milk
1 Cup Buttermilk
1 Tablespoon Nutmeg
1 Teaspoon Cinnamon
Salt and Pepper to taste
Fresh Sage – optional
Cut squash in half. Place on sheet tray flesh side up and bake at 350 for about 2 hours (flesh will start to brown).
Combine the other ingredients and bring to a simmer.
Scoop out the now tender flesh and add to your pot and blend using a hand mixer.
Garnish with chopped sage.
Enjoy!