Scag Power Equipment / Metalcraft of Mayville Proud of Local Connections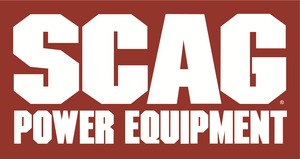 Scag Power Equipment, has been manufacturing commercial-grade lawnmowers in Mayville, Wisconsin, since 1983. While the very first Scag mower was hand-built in an airplane hangar in Waukesha, Wisconsin, the company's founder soon contracted with Metalcraft of Mayville to construct his creation. After only a few years, Metalcraft purchased the Scag brand and focused on creating an industry leader.
While virtually every piece of "Cat's Eye Gold" or black painted steel (excluding wheels) on every machine is created in-house from sheet or tube steel, some parts obviously need to be purchased elsewhere. For many of these parts, Scag is proud to be able to spend their money close to home. High-quality, automotive-style wire harnesses are assembled right in Mayville. Plastic fuel tanks are molded in Horicon. Decals and operator's manuals are printed by various sources in West Bend and other Wisconsin cities.
The vast majority of Scag and Metalcraft's approximately 800 employees live within a 30-minute drive from the factories in Mayville and West Bend. This fact leads to its team members having a stronger connection to the company and their coworkers. They live in the area, they work in the area and they play in the area, which means they spend and reinvest their money in the area and help keep the economy rolling along.
Scag is proud of its small town roots, and it shows. For several years, Scag and Metalcraft have been strong supporters of Mayville's annual city festival, Audubon Days. For the past few years, the company has been the presenting sponsor of the Audubon Days parade. A group of volunteers from the company drive various models of the company's lawn mowers in the parade, giving the crowd a good look at the industry-leading products built in their hometown. Chris Frame, Vice President and General Manager of Scag, says, "It's a great feeling for our team to drive down Main Street on the mowers and to see so many faces of the folks who work hard everyday building these amazing products. You can see their pride as they tell their spouses, children, parents, family and friends about their role in the production of the units. The parade truly is one of the highlights of our year."
Once again in 2015, Scag is a Premium Sponsor of the Nation of Patriots and their Patriot Tour. The Nation of Patriots was formed in 2009 to provide financial support to those who have served in the United States Armed Forces and their families. It is an independent, non partisan, 501(C)3 nonprofit organization which prides itself on giving 100% of all donations received directly to the veterans they strive to help. The Patriot Tour begins Memorial Day weekend. A massive group of riders escorts one American Flag on the back of a motorcycle for 100 days, making 100 stops in 48 states. During Labor Day weekend, the flag concludes is travels, making it full circle and arriving back in Wisconsin where the tour originated. The tour pays tribute to, and honors, all of America's Armed Forces – Past, Present and Fallen.
Over the years, Mr. Edwin A. (Ned) and Mrs. Elfriede (Elfie) Gallun have donated millions of dollars to area hospitals to purchase cutting-edge technology. The Galluns purchased Metalcraft of Mayville in 1973, and made the donations in honor of the Metalcraft Employees – past, present and future – with whom they credit the bulk of the company's success. The donations directly impact the health care provided to the residents of Dodge and surrounding counties.
In addition to these examples, Scag and Metalcraft provide support to various other local events and causes throughout the year, strengthening the companies' ties to their community and employees.
Scag Power Equipment, a division of Metalcraft of Mayville Inc., is one of the largest independent manufacturers of commercial lawn mowing equipment in the United States. Metalcraft of Mayville Inc., an ISO 9001:2008 Registered company, manufactures products in its two facilities, totaling over 680,000 square feet, located in Mayville and West Bend, Wisconsin.
Metalcraft of Mayville creates precision machined and welded complex metal components for OEMs (Original Equipment Manufacturers) and employs over 800 factory and office personnel in two plants, with locations in Mayville and West Bend. Metalcraft manufactures a wide range of products for many industries, including construction, agriculture, military, material handling, and SCAG outdoor power equipment.