EVENT PICKS FOR THE UPCOMING WEEKEND

Oct 15, 2015 12:01PM ● Published by Jim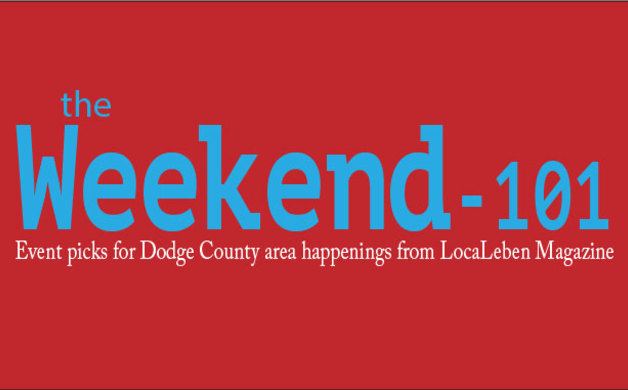 1). Letters Home
Letters Home - start: Oct 16, 2015 07:30PM
Art Gallery Reception • 6:30-7:30 pm
Without politicizing, the wars in Afghanistan and Iraq are brought center stage as actors dramatize letters written by soldiers serving in the Middle East. Drawing inspiration from the New York Times Op-Ed article, The Things They Wrote, the critically-acclaimed play gives a powerful portrait of the soldier experience. The performance reveals the humanity within the warfare while defining what it means to serve our country today.  http://www.griffintheatre.com/
2). The Fox on the Fairway
The Fox On The Fairway - start: Oct 16, 2015 07:00PM
Meet the awesome cast of The Fox on the Fairway! Barb Vockroth, Angel Yako, Christina Miller, Craig LeBeau, Dan Landsness, and Trevor Kastein. Not pictured is Mike Clawson. A madcap comedy by Ken Ludwig, & directed by Tina Swain. Opening on Oct. 16,17,22,23,&24 at 7:30pm. Oct 18,& 25, at 2:00pm. at BDACT. Serving Wine & Beer, more concessions. Tickets available on-line www.bdact.org & at Rechek's Food Pride, 920-887-7675. Tickets start at $10. This play contains some adult humor & language. Don't miss this furiously paced comedy that recalls the Marx Brother's classics. A great Cast, Crew, Director, and awesome set.


3). Upscale Casual Dining
Upscale casual restaurant where excellent, locally sourced food, carefully crafted drinks and superior service are the highest priority!  MJ's By The Lake brings a farm-to-table approach blended with unique culinary combinations in an upscale casual environment.
4). Berenstain Bears
The Berenstain Bears - start: Oct 18, 2015 03:00PM   -   Art Workshop • 1:30-2:30 pm

Brother Bear's grades are slipping, Sister Bear has a few things to learn about making friends, and Papa Bear can't stop eating junk food. Thankfully, we can depend on Mama Bear to help set things right. The Off-Broadway musical teaches the importance of honesty, health, and safety.
5). Fox Lake Public Library Friends Used Book Sale
Fox Lake Public Library Friends Used Book Sale - start: Oct 16, 2015 09:00AM
The Fox Lake Public Library Friends are planning to have a Used Book Sale in Fox Lake on October 16 and 17, 2015 at the Fox Lake Community Center. Along with the Used Book Sale there will be a bake sale featuring many tasty items.