Obituary: Gordon L. Allen

Mar 05, 2017 05:41PM ● Published by Jim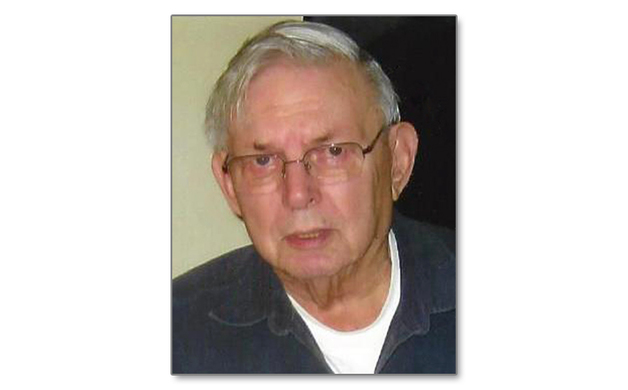 Gordon L. Allen
Gordon L. Allen, age 82, a resident of Century Oaks Assisted Living in Appleton and formerly of Fall River, passed away peacefully on Friday, March 3, 2017.
Gordon was born on August 2, 1934 to "Bob" and Mildred Allen at home in Beaver Dam. By the age of 10, he was helping drive milk truck with Uncle Oscar for the family business, The Home Dairy. In 1944, they moved out to "The Farm" by Fall River, next to Grandma Allen and Uncle Clay. "Gordy" was a 1952 graduate of Fall River High School. He married Darlene Homman on September 21, 1958 in Fall River. They lived together on the "Plantenberg Farm" for one year before moving to Beaver Dam. 
Gordon had various jobs, but retired from Silgan in Waupun after 25 years as a line mechanic. He then bought the family farm and lived there until Darlene's passing in 2011. He enjoyed the farm life and anything to do with hunting and fishing. He had many fishing trips with this good friend Jay in the early years and did a lot of camping up north. He collected knives and enjoyed going to knife and gun shows. He spent a lot of time with his church family, Last Trumpet Ministries. He enjoyed good preaching and singing old hymns.
He lived with his daughter Dyonne and son-in-law Greg for four years and enjoyed having the kids come home for family dinners and pool tournaments in the basement. He moved to Appleton in the fall of 2016 to be close with family, making his final home at Century Oaks Assisted Living, where he made a lot of friends and won bingo often!
Gordon is survived by his sister, Barbara of Lombard, IL; daughter, Dyonne (Greg) Miller of Appleton; grandchildren, Daniel (Melissa), Jacob (Kara) and Laura; one great-grandson, Jackson and other relatives. He was preceded in death by his parents and his sister, Beatrice (Doug) Randall. 

Visitation for Gordon will be held on Tuesday, March 7, 2017 at Cornerstone Funeral & Cremation Services, 135 Keller Blvd., Beaver Dam from 11:00 a.m. until the time of the funeral service at 1:00 p.m. Pastor Sam Meyer will officiate. Burial will take place at Highland Memory Gardens, township of Trenton.

Cornerstone Funeral & Cremation Services in Beaver Dam is honored to be serving the family. You may send private online condolences or sign the family's guest book at www.cstonefs.com
Obituaries
obituary