Countryside GM Auto Group Donation

Jul 13, 2017 11:00AM ● Published by Bev Beal Loeck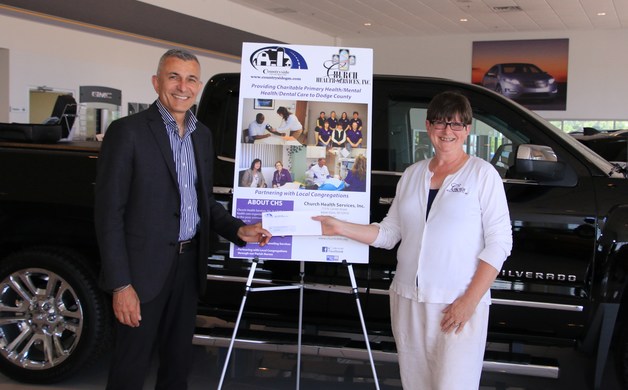 Gallery: Keith Ghanian and Thea O'Connor [0 Images] Click any image to expand.
Keith Ghanian, CEO, Countryside GM Auto Group, presents a donation to Thea O'Connor, Church Health Services (CHS) Executive Director. CHS was the beneficiary of a portion of the proceeds from the sale of all vehicles in May.  This donation program is part of Countryside's ongoing commitment of giving back to the Beaver Dam community.  Countryside GM Auto Group is locally owned and operated.                                                                                  
Church Health Services Inc., a United Way agency, has primary, mental and dental health care clinics for the low income who are uninsured or underinsured.  They also partner with the Beaver Dam Unified School District to provide mental health counseling and services to district students.  For additional information call CHS at 887-1766, email info@churchclinic.org or visit their website at www.churchclinic.org.
People
,
Community
nonprofit
charity
donation
church health services
Family Features
Family Features Lifestyle
Countryside GM
Mental Health Care for low income
Dental health care for low income
Primary health care for low income
Children's Health
Children's Mental Health Care