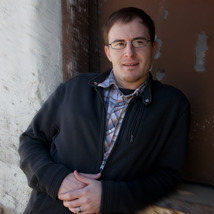 By Aaron Guell
Co-Founder and President of Cheese Wheel, Inc.
Cars, trucks and anything that goes VROOOM! The topics and conversations are endless. They can be about bailouts, technical advances, safety, crash prevention and even down to the most technical of discussions about reducing emissions and saving the environment. From union workers to worldwide supply chains, the automotive industry is complex and massive; however, this article is not about the evolution of an industry but rather the endless sustainability of its culture.
The automobile touches every aspect of our daily lives from a basic mode of transportation to a status symbol. Passed down from generation to generation, they are plucked from farmers' fence lines and restored to their original beauty of decades gone by. We flock to racetracks around the world to experience the raw rumble and thrill of race day! They bring people together. They are a language that anyone can speak regardless of what country you are from.
Cheese Wheel, Inc. started as a "mad scientist" idea on a chalkboard in 2005 at UW-Platteville. It is an automotive charity organization with a multi-event year-round strategic focus to raise money and better lives for those in need all over the state. In 2006 we became incorporated through the state of Wisconsin and tax exempt through the IRS as a 501(c)(3) nonprofit corporation. This combination allows our donors to tax deduct all donations made to help support our cause.
Since 2005 we have donated a majority of our proceeds to the ALS Association Wisconsin Chapter and Children's Hospital of Wisconsin. When Eric Bybee and I were brainstorming about benefactors for our charitable cause, we agreed that instead of arm wrestling over who the money would go to we would each select one that meant something to us. Eric chose the ALS Association (ALS or amyotrophic lateral sclerosis is often referred to as "Lou Gehrig's Disease" – a progressive neurodegenerative disease that affects nerve cells in the brain and the spinal cord) in support of his cousin who only a few years later would lose his battle with ALS. I chose Children's Hospital because of a younger brother's struggle with cancer at birth. The nurses and doctors no doubt saved his life, and because of their selfless and faithful efforts, he is alive today, healthy and stronger than his older brother!
Every May we have a Time-Speed-Distance event called the C-DUB Challenge. Starting in Beaver Dam and ending in Appleton, it is a speed-controlled driving event. Each car is given a series of driving directions with an average speed to maintain on each road you drive on. The goal is to arrive "on time" at the end of the directions, sustaining your speed turn-by-turn and not making any mistakes! As always, this year was a blast with cars coming from as far as Chicago!
Father's Day in June is the Swan City Car Show. As an organization we are very honored to take over this long running and successful car show. Just like our predecessors, we believe in tall and heavy trophies! The community loves it and over the years the Beaver Dam Police Association has done an excellent job along with the support of Mick Fischer in producing one of a kind car shows with participants coming from all over the state. We have the opportunity to pack over 500 cars into beautifully shaded Swan City Park – I like to call it Car Show Heaven! I have participated in showing my car in the past and now I have the pleasure of running the show. The community of Beaver Dam rose to the occasion in support of this car show and I could not be more thankful. With the addition of the Swan City Car Show last year, we have established two scholarships (Cheese Wheel Achievement Scholarships) to be given to recent BDHS graduates.
Every August we have an event called the Cheese Wheel Road Rally. Starting in Sheboygan and ending in La Crosse, the rally is a daylong Saturday scavenger hunt where participants are given directions, hints, and sometimes only a picture in order to navigate their way across the state from checkpoint to checkpoint. For those that can hang out on Sunday, there are activities planned as well. This year we have a two-hour Sunday brunch planned on a Mississippi River paddleboat!
We are a 100% volunteer organization, and as a third party fundraising entity, we are always looking to partner and grow with other likeminded organizations in our community. If you would like to get involved and partner with us, there is always a need for event parking, food stand helpers, rally checkpoint people, photographers, etc. Contact us if you, your club, or maybe even your church is interested in helping out at one of our events. You can find us on the web at www.cheesewheelinc.com and you can contact me at cheesewheelinc@gmail.com. Your support is greatly appreciated!
We all have different passions in life and I believe firmly that we have these on purpose, for a purpose, and in no way is it by mistake or just coincidence. Reflect on what makes you happy and set out to find those that are likeminded. The opportunity to impact your life, your family's lives, and your community is endless!
Mission Statement: "We are committed to organizing one of a kind, high quality, automotive experiences with the sole purpose of raising money for those in need."